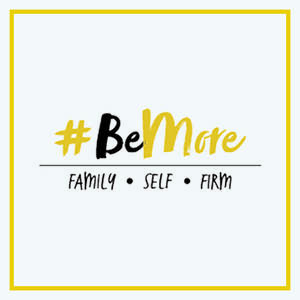 GHJ Summer Internship
Are you a college student looking for an exciting career in the Accounting and business field but do not know where you want to focus? Do you want choice and the ability to work in more than more discipline? Then join GHJ's 2022 Summer Internship Program, where students are paid to do rotations in both Tax AND Audit.

WHAT MAKES OUR SUMMER PROGRAM UNIQUE AND SPECIAL?
Our interns will get the opportunity to take on similar roles and responsibilities as our first-year associates. Our rewarding and challenging program gives interns the following:
Work closely with our Department heads and Partners and Managing Directors
Curated programming that allows you to fine tune your leadership skills and enhance your professional development.
Participate in real client projects and engagements
Experience our #BeMore culture and our core values of Bright Minds, Brave Hearts and Bold Actions
TIMING: GHJ's 2022 Summer Internship Program runs from June 20 through August 12, Monday through Friday from 9 a.m. till 5 p.m.
LOCATION: GHJ is headquartered in Downtown Los Angeles. The central location provides easy access to public transportation as well as being surrounded by a plethora of restaurants and shops. Our modern have 360 degree views of Los Angeles and acts as a great space for collaboration and networking, not to mention, fun events sponsored by both the Firm and the Building. There is even rooftop access straight from our floor!
We require all interns to be onsite for our training and events. Hybrid working options are at the discretion of the respective Department Head and Resource Manager.
ELIGIBILITY
Must be enrolled in a bachelor's or master's degree program in accounting or a related field with a minimum GPA of 3.0
Have approximately one year remaining in your accounting – or related – coursework
Involvement in Beta Alpha Psi or your school's Accounting Society is highly encouraged
HOW TO APPLY
Applications are open for the 2022 Summer Internship Program. Please click here to apply.
Sign-ups are open now until Friday, June 10
Once GHJ receives the application, you will be contacted for an interview if you meet the above qualifications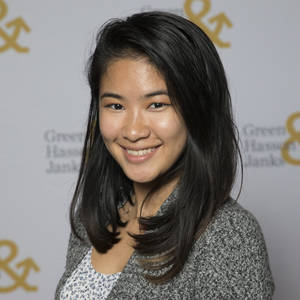 Emily Neai-Proeung (University of California, Los Angeles)
Emily Neai-Proeung has been at GHJ since her internship in the summer of 2014. Now a Supervising Senior Associate, learn more about her internship experience here.
Eduardo Ambrosio (University of California, Santa Barbara)
Eduardo Ambrosio was an intern with GHJ in the summer of summer of 2017. Click here to learn more about his experience.