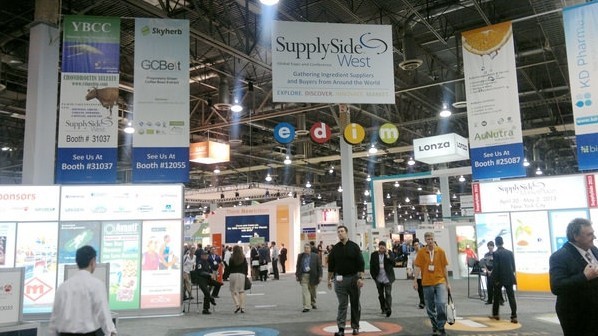 GHJ is committed to staying up-to date with food and beverage industry trends, KPIs and innovations. As part of this commitment, GHJ sends its Food and Beverage Practice leaders to various conferences and tradeshows throughout the year. This past month, I had the privilege of attending Supply Side West with fellow GHJ Food and Beverage Expert and Senior Manager Andrew Holoubek.
About Supply Side West
Supply Side West is the leading trade show and information source for manufacturers and formulators of dietary supplements, ingredients and healthy foods. Walking the show, we observed an astounding diversity of industry segments and markets. The show hosted approximately 16,000 industry participants and 1,300+ exhibiting companies, with over 60 countries represented. With 20 percent of attendees visiting from International markets, the leading foreign countries represented were Canada, China, South Korea, India and Japan. With exhibitors, on average, boosting their sales by $1.05 million, broad participation comes at no surprise.
On the Rise: Plant-based Proteins
The show, via its numerous publications and exhibits, most notably highlighted the growing demand for plant-based proteins. Rooted in the growing popularity of organic, healthy, meat/dairy alternative premium foods in North America, the plant-based protein ingredients market is on a trajectory to reach a $16 billion industry valuation by 2025. Well-known industry segment leaders exhibiting at the show included Axiom Foods, Ingredion and Dupont. Being the foodie that I am, I tried various beverage and food samples formulated with plant-based ingredients. My favorites were shakes and snacks distributed by Axiom Foods. These delicious items were produced with patented, non-GMO and chemical-free rice and pea proteins.
Cannabis Taking the Industry by Storm
Another segment at the show illuminated the recent regulatory changes involving cannabis. The rise and use of Cannabidiol (CBD) in the United States was reflected at Supply Side West via the numerous exhibitors in the CBD space. The trade show hosted panel discussions over the products' rising footprint as a dietary or food ingredient in health and nutrition markets. Walking the floor of Supply Side West, the newly popularized ingredient was displayed primarily in the form of supplements, oils and creams. Market participants and product varieties are only expected to increase as U.S. sales of cannabis-derived CBD products are on a trajectory to reach $1.9 billion by 2022.
Other Trends
The show also had its fair share of contract manufacturers displaying innovative food and supplement manufacturing equipment, packaging companies and retail and manufacturing companies in the pharmaceutical, probiotic, cosmetic, animal and sport nutrition spaces. Other exhibitors displayed their innovative marketing and supply chain solutions in the food ingredients space. One such company that stood out was Ingredientsonline.com, a B2B e-commerce platform hosting a global community of wholesale ingredients buyers and sellers.
Aside from hosting a vast amount of booths and displays by over 1,300 companies, Supply Side West also held various workshops for industry professionals providing insights and discussing items of impact on the health and nutrition industry. Workshops include panel discussions over various topics ranging from the supply chain to boosting ROI and regulatory updates.
…
I genuinely enjoyed scoping out the various companies exhibiting at Supply Side West, learning about the industry trends and exploring as much as I could over the course of my two-day escapade at the remarkably grand five-day Supply Side West annual trade show. Should you wish to learn more about upcoming trends for food and beverage companies, please contact GHJ Food and Beverage advisors at 310.873.1600.