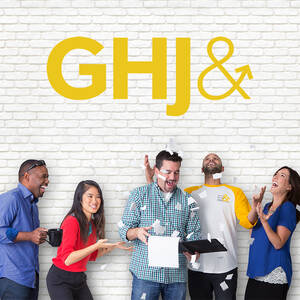 Let us help you move to the next level
GHJ knows that a diversity of thought leads to better outcomes for clients and a most robust firm. GHJ look for experienced employees from all different background (even non-CPAs) that can help GHJ expand service offerings and help clients #BeMore.
Whether you have 30 years of accounting experience and deep expertise in international tax or looking for a better fit after several years at a Big Four firm or restarting your career in a new area, GHJ wants to meet you! GHJ prides itself on its ability to understand the strategic vision of its clients and work toward common goals while maintaining the proper level of independence. GHJ sees ourselves as more than just accountants; GHJ employees are true advisors and collaborators with clients.

Please review the list of open positions. GHJ offers full-time positions in various departments, such as Audit, Tax, Consulting, Royalty Licensing and Forensics and Firm Services. After you submit your resume and cover letter online, please stay in touch with GHJ by following the Firm on LinkedIn. GHJ frequently posts important updates about the firm.
If you are selected for an interview, the first step in the process will be a phone interview with GHJ's Talent Engagement Manager. The interview will be an introductory call and will be mainly focused on talking about your background.
If both parties want to move forward, the next step will be another phone call or a direct in-person interview. After the interview, please remember to ask for business cards to promptly follow up with all your interviewers. You will be hearing back from the Talent Engagement Manager regarding next steps and/or feedback. Your Talent Engagement Manager will be with you every step of the way!
If you receive an offer from GHJ, congratulations! You will be receiving your onboarding information from our HR Department with more information about how to prepare for your first day with us. In the meantime, if you are interested in meeting more members of the team for coffee or lunch, please reach out to your Talent Engagement Manager to set something up.