GHJ's Tax Practice is comprised of over 75 professionals, the majority of whom have post-graduate degrees in tax, law or business and have previously worked with "Big Four" accounting firms.
GHJ has a dedicated team specifically trained in dealing with complex tax issues for privately held businesses, including federal, state and local tax strategies, tax credit maximization, estate planning and international matters.
GHJ's tax team works with clients to find appropriate solutions to maximize tax benefits and savings, providing sophisticated advice tailored for each client.
Additionally, through an affiliation with HLB International, GHJ has access to tax resources in most major cities throughout the U.S. and the world, helping GHJ serve clients with international operations.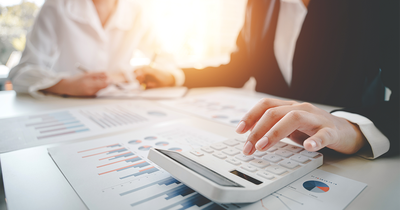 Contact Our Tax Practice Leader
Akash Sehgal
Partner
Accounting for Income Taxes
Cash Flow Planning
City Gross Receipt Taxes
Commercial and Residential Real Estate Transactions
Corporate Tax Services
Cross-Border Structuring
Employment Taxes
Estate Planning
Federal Tax Services
Foreign Tax Credit Planning
Global Tax Minimization
Individual, Estate and Trust Tax Services
Income Tax Planning
Insurance Planning
International Tax Planning and Compliance
Investment Planning
IRS Appeals
Mergers and Acquisitions
Multistate Sales/Use Tax
Multistate Tax Services
Multistate Income/Franchise Tax
Retirement Planning
Spin-offs and Divestitures
State Credits and Incentives
State and Local Taxes
State Gross Receipt Tax
Tax Audits
Tax Due Diligence
Tax Return Preparation
Unclaimed Property
C-Corporations
Family Offices
High-Net-Worth Individuals
Limited Liability Corporations
Pass-through Entities
S-Corporations
Related Service Offerings