GHJ's Forensic Services Practice assists attorneys including outside/inside counsel, business leaders and individuals with a wide range of forensic, litigation support and expert witness services. GHJ provides a host of forensic services to assist with internal investigations involving alleged fraud or employee misconduct. The Firm provides financial insight and clarity during all stages of a business dispute, from pre-litigation services case development and discovery, to expert witness testimony and conflict resolution.
GHJ has a deep understanding of the litigation process and provide expert testimony in state and federal courts including arbitrations. GHJ's Forensic Services Practice also has extensive experience assisting counsel and their clients in evaluating and calculating economic damages, since many of GHJ's cases involve damages and lost profits.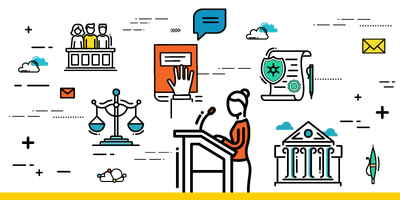 Whether in support of a trial, mediation or arbitration, GHJ provides clients with:
Review and critique of opposing expert opinions and testimony
Consultation on discovery, depositions and trial preparation
Clear and persuasive communication of findings through reports, exhibits and expert witness testimony
GHJ's team of forensic accountants also have decades of experience conducting internal investigations involving allegations of fraud or employee misconduct. GHJ works closely with counsel and those charged with governance to uncover the facts and develop a clear path forward. GHJ provides clear objective findings and then work closely with stakeholders to remediate and improve internal controls where necessary.
GHJ also assists buyers and sellers with post acquisition disputes and frequently has been called to serve as a neutral arbitrator or court-appointed expert.
Accounting Malpractice
Application of GAAP
Arbitration and Mediation
Business Dissolutions
Business Interruption
Commercial Damages
Complex Civil Litigation
Construction Disputes
Contractual Disputes
Corporate Reorganizations
Court Appointed/Neutral Expert or Trustee
Criminal Litigation
Damage Estimates
Discovery
Due Diligence Services
Economic Damages
E-discovery
Expert Witness Testimony
Financial Investigations
Forensic Accounting
Forensic Technology
Fraud and Mismanagement
Fraud Audits
Fraud Examinations
Intellectual Property Disputes
Internal Investigations
Insurance Claim Preparation
Lost Profits
Merger and Acquisition Disputes
Motion Picture and Television Litigation
Neutral Accountant
Participation Disputes
Partnership Disputes
Post-Acquisition Disputes
Real Estate Disputes
Royalty Disputes
SECO Compliance
Solvency Analysis
Stockholder Disputes
Unfair Competition
Unjust Enrichment
Valuation
Related Service Offerings