GHJ believes in being a partner and advisor to our clients so that they can reach their highest potential. Our Advisory Practice focuses on consulting strategies that can be applied to growing companies at all stages of the lifecycle so that they can increase revenues, improve operations and reach their goals.
From startups to established businesses, GHJ leverages its extensive experience with entrepreneurial, closely held companies to share proven practices that help clients meet their business objectives. We facilitate and implement strategic plans with measurable results that grow the value of our clients' business while staying aligned with their missions and visions.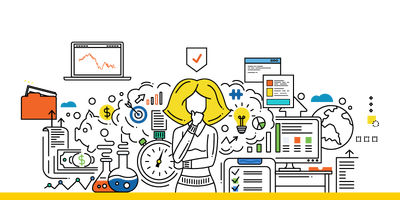 For us, serving our clients is about more than compliance. It is our goal as business advisors to assist in all areas as companies move through the different stages of growth. Whether it is collaborating with them to create strategic business plans, connecting them with experts to help raise capital or assisting in recruiting new executives for their teams, GHJ supports its clients to reach their goals.
We pride ourselves on our ability to understand the strategic vision of our clients and work toward common goals while maintaining the proper level of independence.
Overall, our team believes in being more than just your accountants; we want to be your trusted advisor and are available to meet with you to facilitate strategic planning and consult on key strategic goals for your organization as you plan for the future.
Contact Our Advisory Services Specialist
Anant Patel
Partner
Consultation and Expert Critiques on Contingent Compensation
Expert Witness and Litigation Support
Forensic Accounting
Growth Planning and Strategic Advisory
Internal Audit and Controls
Transaction Advisory Services