Considering GHJ's long-standing entertainment industry expertise, extensive database and in-depth knowledge of motion picture and television profit participations, GHJ's Profit Participation Services Practice can help and consult with your litigation support needs in connection with motion picture and television disputes.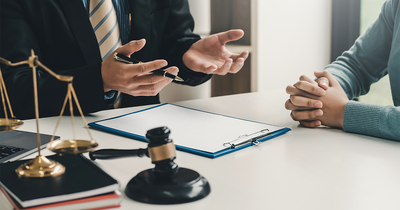 YOUR BUSINESS IS OUR EXPERTISE
GHJ's Profit Participation Litigation Support Team members have over 50 years of experience in the entertainment industry, specializing in profit participation. GHJ's team has been engaged in over 75 litigation matters, providing expert testimony and other forensic consulting services, including profit participation disputes, damages calculations, related-party license fee valuations and other matters, such as representing the British government in tax litigation matters in connection with the motion picture industry. The cumulative settlement awards for these cases exceed $1,000,000,000.
Arbitration and mediation assistance
Entertainment partnership and stockholder disputes
Settlement assistance and expert witness testimony in connection with motion picture and television profit participation reviews and other related disputes
Motion picture and television damage calculations
Motion picture and television valuations (as part of the litigation)
Television, streaming and other (SVOD) license fee valuation
Other film and television investigations