GHJ's Profit Participation Services Practice specializes in forensic consulting reviews of motion picture and television programs to assess if net profits were appropriately calculated and reported to profit participants. GHJ's expertise extends into related consulting and advisory services. GHJ can assist at any stage of a project's lifecycle from assistance with contract negotiation through dispute resolution of profit participation matters.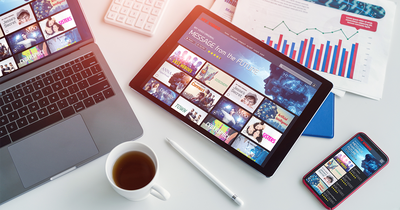 YOUR BUSINESS IS OUR EXPERTISE
GHJ's professionals have extensive career experience with a wide range of global entertainment and media companies, including every major Hollywood studio and most other notable film studios and production companies. GHJ's dedicated team focuses on providing profit participation audits and assurance services. GHJ's experience covers most of the top-100 domestic grossing live action films of all time, as well as a long list of top-rated television series.
GHJ's professionals are organized by studio teams and have developed in-depth expertise and effective working relationships with their studio counterparts. Click here for GHJ's studio team leadership structure, including their bio and contact information.
Additionally, GHJ often collaborates with teams of representatives of the profit participants, including attorneys, business managers, executives and others.
Contact Our Profit Participation Audits Specialist
Ilan Haimoff
Partner
Assistance with settlement negotiations and dispute resolution
Consultation and expert consultation in connection with contingent compensation (forecasting and modeling profit participation payments; film ultimates analysis; market-ratio analysis)
Consultation on developing policies and procedures for reporting profits/royalties (guidance on preparation of profit participation statements and agreements)
Consultation on profit-sharing arrangements (contract negotiations; deal comparisons and profitability scenario analysis)
Motion picture and television valuations (for gift tax, estate tax or similar as well as other consultation)
Profit participation reviews
Risk-based assessments, focused and customized procedures
Production cost reviews
Royalties and licensing reviews in connection with motion pictures and television programs ancillary exploitations
Agencies
Financial companies
Intellectual property rights holders
Investors
Other entities
Producers
Production companies
Profit participants
Talent
Related Service Offerings