GHJ's specialized State and Local Tax Practice works with clients to help them understand and comply with complex multistate tax rules that affect their businesses and personal situations. GHJ proactively identifies state and local tax planning opportunities that will maximize tax benefits and savings for each client. The team focuses on assisting clients with multistate income and franchise tax, sales and use tax, and credits and incentives.
GHJ's state and local tax professionals have experience dealing with businesses of all size including large publicly traded corporations, small businesses and sole proprietorships. GHJ's industry experience includes but is not limited to retail, manufacturing, technology, services, financial services, transportation, entertainment/media and wholesale distribution.
Additionally, through GHJ's affiliation with HLB International, GHJ has access to state and local tax resources across the U.S.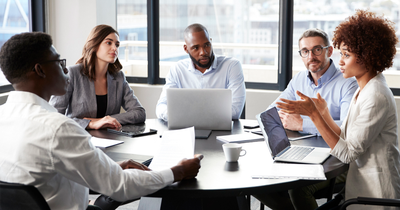 City Gross Receipt Taxes
Credits and Incentives – Hiring Credits, Movie Production, etc.
Day-to-Day Consulting Questions
Due Diligence – Buy and Sell Side
Employment Taxes
Multistate Income and Franchise Tax
Multistate Sales and Use Tax
Non-resident Withholding
Property Tax Abatements and Reductions
Refund Review for Sales Tax and Income Tax
State Apportionment and Nexus Reviews
State Credits and Incentives
State Gross Receipt Tax
Structure Planning and Analysis
Tax Provision Assistance – FAS 5 and ASC 740
Tax Shelter "Disclosure" Compliance
Transaction Planning
Unclaimed Property Assistance
Voluntary Disclosure Agreements
S-Corporations
C-Corporations
Limited Liability Corporations
Pass-through Entities
Sole Proprietors
Individuals
CONTACT OUR STATE AND LOCAL TAX PRACTICE LEADER