GHJ is the premiere motion picture and television Profit Participation Services Practice with decades of experience serving clients across the globe. GHJ's Profit Participation Services Practice specializes in forensic consulting reviews of motion picture and television programs. GHJ's expertise extends into related litigation support, valuations, consulting and other general advisory and royalty services.
GHJ also provides clients with access to resources that highlight emerging trends and inspire thoughtful discussions amongst peers and industry leaders through our events, blogs and publications. Additionally, entertainment partners Ilan Haimoff, Steven Sills and Peter Klass have authored books covering financing, revenue streams, marketing, globalization and other current topics facing the entertainment industry. GHJ is able to use its wide breadth of experience to assist you with dispute resolution, financial recovery and best practices to maximize your profits and plan for the future.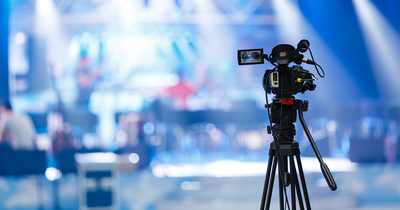 YOUR BUSINESS IS OUR EXPERTISE
GHJ's professionals have extensive career experience with a wide range of global entertainment and media companies, including every major Hollywood studio and most other notable film studios and production companies. GHJ's dedicated team focuses on providing profit participation services and has experience that covers most of the top 100 domestic grossing live action films of all time, as well as a long list of top-rated television series.

Contact Our Profit Participation Services Practice Leader
Ilan Haimoff
Partner
Related Service Offerings