GHJ works as a business advocate for our clients – providing personalized service and building long-term relationships to help position our clients build for the future. The Growth Planning and Strategic Advisory Practice at GHJ provides an independent and straightforward perspective, acting as a strategic advisor to guide our clients' strategy and execution.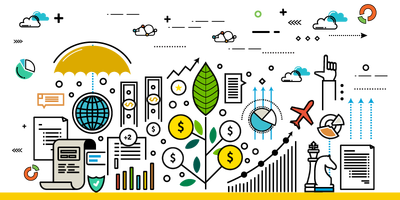 Strategic Planning
To create a forward-looking strategic plan, our approach to servicing clients includes (not every client requires all of these services):
Interview the management team and owners on a one-on-one basis
Analyze financial statements
Perform industry research and benchmarking
Advise on business model improvements
Prepare credible and achievable financial projections
Determine what is necessary to achieve the agreed upon plan in the form of specific "action items." These generally include:

Management team improvements
Raising capital
Making acquisitions

Consider the realistic alternatives available to you:

Keep the business and grow
Sell the business
Raise capital
Buy out partners/family members
Take a dividend through a recapitalization

Assess the above findings against the owners' level of risk tolerance and other goals
GHJ is a firm that is big enough to get it right but small enough to care about your needs. Acting as your strategic advisor is our ultimate goal.


Common Themes to Increasing Your Market Value
Improve management teams
Create or enhance favorable competitive positioning
Develop a sustainable competitive advantage
Build a strong/scalable growth story (operating leverage)
Ensure that books, historical numbers and financial controls are credible and demonstrable — no surprises
Have a credible, achievable financial forecast that can track performance
Enhance great IT systems that can track metrics/KPIs
Contact Our
Growth Planning and Strategic Advisory Specialist
Analyze financials and internal budgets and forecasts
Assess ownership strategies and issues
Create ground-up, metric driven forecasts
Develop business strategies and execution tactics that address that strategy
Find and engage the best-fit investment-banking firm when a transaction is contemplated
Help with financing strategies
Perform industry research and benchmarking
Review findings and prepare financial projections
Succession planning
Middle-market Companies
Private Companies
We work with companies in most industries