The Growth Planning and Strategic Advisory Practice at GHJ provides middle-market organizations an independent and straightforward approach to planning for growth or for an exit while viewing client issues through the lens of a buyer's perspective. GHJ acts as a strategic advisor to guide our clients' strategy and execution, often acting as an outsourced corporate development department. Working with GHJ provides clients the benefit of getting an outside perspective that is able to provide insights into what the buyer is looking for and allow the seller to better position themselves in the marketplace.

GHJ's perspective is data-driven and rooted in decades of investment banking and advisory experience. The Growth Planning and Strategic Advisory Team knows what investors and buyers want to see and takes that experience to assist clients so they will have better business outcomes. GHJ's Team challenges existing company processes to improve profitability and create value in a company and provides guidance to choosing alternative pathways for growth or ownership goal achievements.
Learn more about how we help clients by viewing our Case Studies.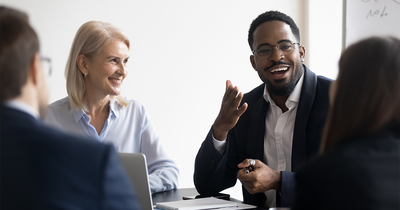 Our Approach
GHJ has a tried and true process to advise our clients and provide guidance to achieve their personal and professional goals.
UNDERSTAND GOALS:

Personal
Professional

ASSESS THE COMPANY:

Leadership team
Financial statements
Analyze or develop business metrics
Opportunities and risks

STRATEGIC PLANNING:

Sales strategy
Operating strategy to support
Process development

FORECASTING:

Forward looking financial statements
Consider scenarios

ACTION STEPS AND MONITORING:

Requirements of plan
Timing of such requirements
Regular monitoring
CONTACT OUR Growth Planning and Strategic Advisory Practice Leader