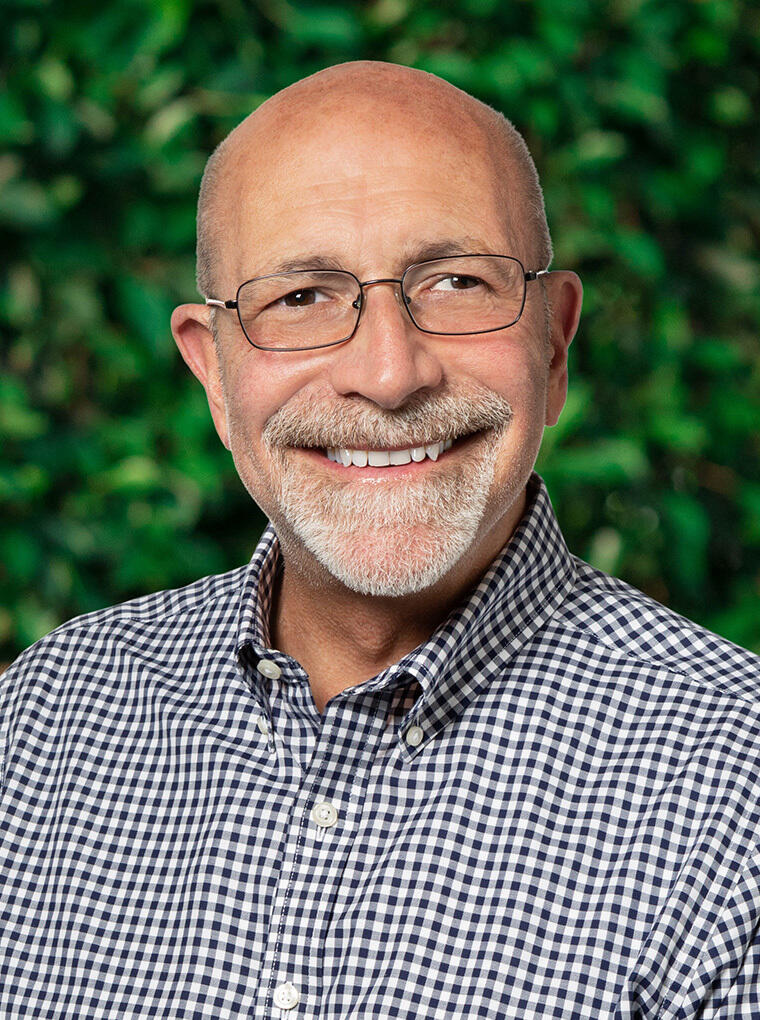 Remember: no man is a failure who has friends
What's your role in the firm, and how do you make a difference?
As a tax partner who also has a background in audit and financial services (I have worked on public offerings and leveraged buyouts), I bring a unique perspective to the closely held tax client.
Who is/was the biggest influence in your business life and how did s/he shape who you've become?
First my Dad, who had limited education but taught me the value of hard work: Do your best whatever the job is. Professionally, Roger (my first counselor) when I started at what is now the Big Four. Roger was an ex-navy officer who taught the importance of team. The third was one of the first big clients I brought into the firm. Jerry helped me realize how important the CPA is to the closely held business as an advisor and not just a number cruncher.
Describe the best thing about GHJ and why it matters to you.
The people and how the firm strives to bring a diverse workforce in multiple states feel like one firm in the same office.
What/who influenced you to join the firm, and how?
Tom Barry. Tom is a true visionary and is ahead of the curve in the CPA firm world. (Plus, he has great hair.)
Where do you see the profession heading, and what innovations can we anticipate?
We will see more remote work, but I also see the return of more face-to-face interaction with clients as the CPA profession is about people and building a trusting relationship.
Lou Mitts, CPA, has over 45 years of public accounting experience providing tax services to clients, especially high-net-worth individuals and those involved in health and wellness, food and beverage, nonprofit, manufacturing and distribution and real estate. He also has deep expertise in middle-market company taxes and accounting, banking and business growth.
He enjoys helping companies create a team with their attorney, banker and CPA to leverage the groups expertise to help the company achieve their financial and business goals.
Prior to joining GHJ in 2022, Lou owned and operated San Jose-based Orlando, Mitts, Moore and Company before it merged into GHJ. There he developed his passion for teaching business owners how the balance sheet and profit and loss reports show how a company is performing. He has seen that more revenue does not always mean more bottom-line profit. Lou believes that business owners do not need to be accountants, but they need to understand how the key relationships interact and what bankers or other third parties look for in the financial statements.
He is also a member of CalCPA and AICPA.
Lou graduated from Santa Clara University where he received a Bachelor of Science degree in Accounting.
In his personal life, Lou always strives to put his family first. He believes that while professional lives are important, balance without judgement is important in helping him #BeMore for his clients.
Fun Facts
Favorite place in the world:
Anywhere with my wife, kids, grandkids, family and our two golden retrievers. If that is Lake Tahoe or Maui that is a bonus.
Favorite music/band/singer:
Elvis and all the old rock n' roll groups
Favorite movie or book of all time:
It's a Wonderful Life
One word that best describes me:
Family
When I'm not working, you'll catch me doing this:
Yard work, playing with grandkids or holding down a lounge chair in the sun.