It is hard to credit 2020 with any positive attributes. But in fact, we all learned so much.
If there is anything to be applied in this new year, it is the importance of innovation. 2020 was filled with adversity and abrupt change, but we are now more than ever striving to #BeMore to define the future. With this commitment, we are proud and excited to announce our move into a new headquarters and our brand refresh, including changing our name to GHJ.
This is our way of reinventing what it means to be an "accounting firm."
CAN ACCOUNTING FIRMS EVOLVE?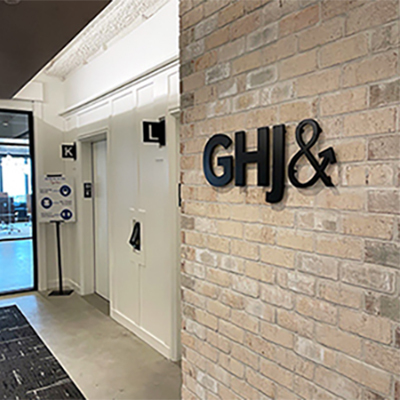 We think like entrepreneurs, and this evolution is a modern reflection of how we are relentless in our passion for bringing a unique perspective to what we do.
We have also been actively expanding and advancing our GHJ family, and we are proud to continue to foster a flexible, intrapreneurial environment so our people achieve their personal and professional goals. Our dispersed workforce located throughout the U.S., in addition to our affiliation with the international accounting network HLB, makes GHJ well equipped to leverage technologies and service models that broaden our reach — both domestically and globally.
WHY NOW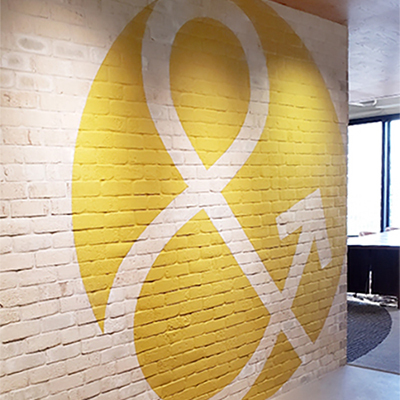 GHJ had been at its previous location for more than 20 years, and when our lease in Westwood was ending, we were provided an opportunity to reflect and re-align ourselves to better match our culture. To achieve our vision, we knew we wanted to create a space that would provide the best advantages to our clients and employees as well as a destination for collaboration and new technologies to connect remotely to our diverse workforce and clientele.
After gathering insights via surveys, data and analysis, it became clear that downtown gave us the best site to design a leading-edge, collaborative headquarters that would offer our people a home base and comfort while providing our clients access to our anywhere/anytime services.



"Los Angeles County is one of the most dynamic economies in the world, with a fast-growing and immense high-tech industry, world leading creative economy, tremendous strength in aerospace and advanced transportation, the nation's largest manufacturing base, the nation's largest international trade industry, and a rapidly increasing amount of venture capital investment in startups." (Los Angeles County Economic Development Corporation)
In conjunction with our move, we knew a reintroduction of our brand would further reinforce our culture, vision and core values. A bold part of that effort was to evolve our name from Green Hasson Janks to GHJ.
NEW HEADQUARTERS, NEW LOOK, SAME GREAT GHJ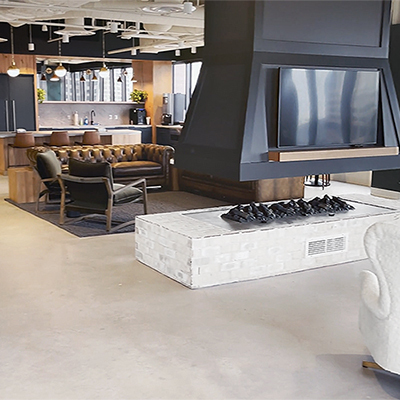 Strategically, having our new headquarters in the financial district of downtown Los Angeles presents numerous benefits. Situated amidst great restaurants, public transit, cultural institutions and rapid economic development, the new headquarters helps GHJ take in the pulse of the global community we serve and respond quickly to its needs. Its central location provides better access to both our employees and our clients.
This move gives employees a renewed sense of opportunity that effectively enhances GHJ's work culture. Providing a unique destination also helps GHJ fulfill our vision of investing in the future, nurturing new ideas and fostering wellness and creativity for our employees, business leaders and clients. In short, it will serve as a physical manifestation of who we are as a firm.
REFLECTING OUR CULTURE, VISION AND VALUES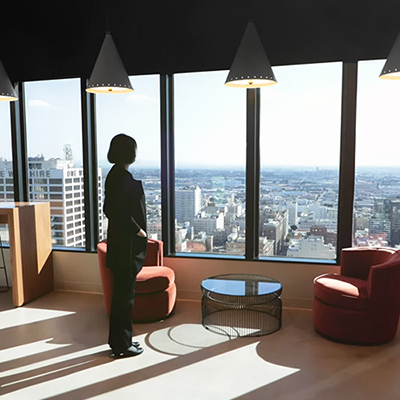 These changes will not impact the exceptional service our clients have come to know and love. Instead, they reinforce our core values and #BeMore culture that allows us to attract and retain the best talent. We have cultivated a modern culture that emphasizes innovation, diversity of thought and transparency. No matter the title – principal or admin or associate – we view each member of GHJ as a valuable partner at our firm.
We are pushing the boundaries of our industry, providing a safe space for discourse and giving our employees visibility into the decisions that impact not only GHJ but also their livelihood. It is this trust that empowers our employees to lead and deliver a dynamic experience to our clients. We feel the evolution of our branding is a reflection of that and serves as a reinforcement of our culture, vision and core values.
This advancement has also helped us to accelerate a number of upgrades already in the works. We are offering new services and solutions for our clients and have developed a business resiliency journey map that prescriptively uncovers potential challenges and opens up new pathways for businesses to succeed and be sustainable. GHJ has also advanced its services delivery model with new and customized platforms to deliver trending industry news to our clients and people alike.
Simply said: We strive to serve our clients with distinction — not as a commodity. No two clients' needs are the same, and our personalized approach to service allows us to bring custom solutions to those we serve.
INNOVATING FOR A BRIGHT FUTURE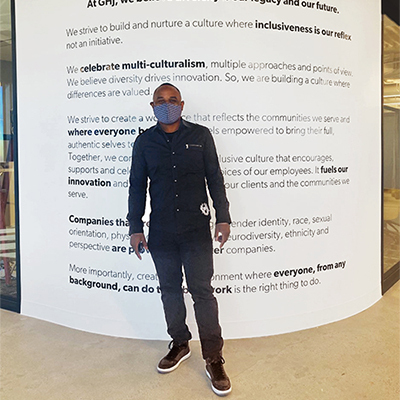 Collaboration has always been the foundation for our success, and our new headquarters and renewed branding embody that philosophy. This may reflect a "new look" for GHJ, but our passion for what we do is not new. We are still — and will always be — committed to providing our clients the best client experience. These changes reinforce our core values of #BrightMinds, #BraveHearts and #BoldActions.
Our passion for what we do remains the same. We are proud to be a high-touch firm with incredibly high standards. The "new" GHJ better reflects what we have always believed: that when we bring Bright Minds, Brave Hearts and Bold Actions together, nothing can stop us.