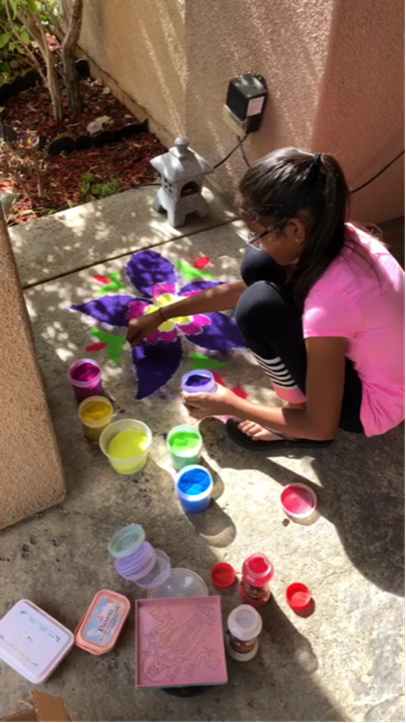 Diwali is the biggest and the brightest of all Hindu festivals. Also spelled deepavali, which means festival of lights: deep means "light" and avali "a row" to become "a row of lights." Diwali traditionally is marked by five days of celebrations.
This year, Nov. 7 is the first of the five-day festival of events and celebrations. The holiday begins with the "day of fortune" followed by the "day of knowledge" and the "day of light." The weeklong celebrations ends with the Hindu New Year and the "day of love between siblings."
For me, Diwali is one of the most important and fun weeks in the year. To celebrate my daughter and I decorated the outside of our house with rangolis. Rangolis are patterns created on the floor or the ground using materials such as colored rice, dry flour, colored sand or flower petals that drawn near the entrance to the house with bright colors and designs. This symbolizes nature as well as signifies welcoming for guests.
We also celebrated Dhanteras, often known as "Laskmi Puja." Tiny diyas of clay are lit to ward away shadows of evil spirits and welcome the goddess of wealth and prosperity.
Culminating Diwali is Hindu New Year, which begins with asking for blessings from elders. The day typically involves going to a local temple to acknowledge friends, family and seek blessings to and from each other.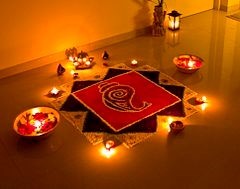 Finally, on the last day of celebrations, brothers are invited to their sister's home for dinner. It is a day for recognizing the love and special bond between siblings. My sister (and cousins) are not in Los Angeles so often I miss this day's tradition.

This week means so much to Hindus around the world. Personally, it is a time for reflection, time to be thankful and to spend time with friends and family while wishing for continued health, prosperity and love. It is also a time for me to reset and re-commit myself to my clients. As head of GHJ's Consulting Practice, year-round we are often busy and pulled in many directions. By celebrating this holiday I am able to commit myself to my family and Hindu traditions and in turn #BeMore for my clients.