GHJ works with clients in the areas of advertising, marketing, digital content and new media. The Firm has a dedicated team helping companies involved in media and advertising projects gain a competitive advantage and maximize revenues through proactive accounting and strategic planning.
GHJ's experience with marketing, digital media and multi-channel networks gives the team key insight into understanding issues around revenue recognition, cost allocation, accounting for content production and other complex transactions such as licensing and distribution.
An accounting firm that services media and advertising clients not only needs to have a depth and breadth of technical expertise but also the flexibility and resources to deal with the dynamics of an industry that is constantly changing and innovating — which impact how business is conducted on a daily basis. GHJ has the expertise that media and advertising companies need to take their business to the next level.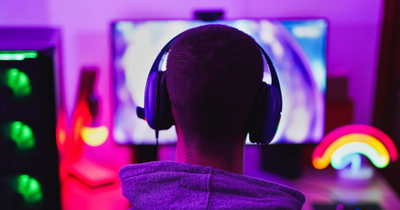 Accounts Payable and Cash Disbursements
Accounts Receivable, Billings and Cash Collections
Accounting Software Selection
"Angel" Funding; VC Funding; Incubator Funding; Bank Financing
Audits, Review and Compilations
Budget Preparation/Review
Business Plan Review
Business Property Tax Filing
Buy/Sell Agreements
Cash Flow Modeling
Choice of Entity
City Business License Registration/Renewal
Corporate/Executive Tax Planning
Due Diligence
Employee Benefit Plans
Estate Planning
Executive Compensation Plans
Executive Outsourcing – Controller, Chief Financial Officer Recruiting
Exit Strategies
Financial Statement Preparation
Financing Strategies/Introductions
Forecasts and Projections
General Ledger Set-up
Income Tax Compliance (Quarterly and Year-End)
Insurance Strategies
Internal Control Systems and Procedures
Management Reports
Mergers and Acquisitions
Multi-State Tax Reporting
Off-Shore Tax Reporting
Personnel Policies and Procedures Manuals
Projection Preparation/Review
Revenue Projections
Sales Tax Returns
Stock Option Plans
Strategic Planning
Support for Various Software Packages/MAS90, Quickbooks, Quicken Payroll Services
Temporary Staffing – Accounting Personnel
Advertising Agencies
Consumer Product Companies
Digital Branding and Advertising
Digital Hardware
Digital Media
Distribution Companies
Internet
Licensors
Licensing Agency
Marketing Agencies
Multichannel Networks
Production Companies
Software
Technology Services
Video Game Developers
Video Game Producers
Video Game Licensors
CONTACT OUR MEDIA AND ADVERTISING PRACTICE LEADER