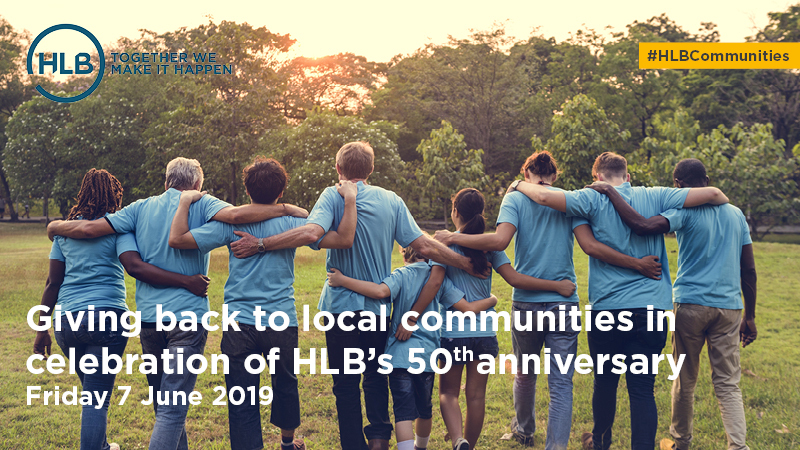 On Friday, June 7, 2019, we celebrated #HLBCommunities Day in honor of the 50th anniversary of HLB International. GHJ is an independent member of HLB, a global network of advisory and accounting firms. Collectively, the HLB network consists of 27,485 people working in 153 countries.
#HLBCommunities is a global initiative by HLB to give to the local communities we operate in by volunteering and donating our time to a number of Corporate Social Responsibility projects. Our global objective is to give 4,500 hours through 1,500 volunteers across 75 community projects.
GHJ volunteered at The People Concern in Santa Monica in supporting their mission of rebuilding lives and empowering LA's homeless community. The People Concern is a leading provider of, and advocate for, evidence-based solutions to the multi-faceted challenges inherent in homelessness and domestic violence.

With compassion and profound respect for those they serve, The People Concern provides a fully integrated system of care – including outreach, interim housing, mental and medical health care, substance abuse services, domestic violence services, lifeskills & wellness programs, and permanent supportive housing – tailored to the unique needs of homeless individuals, survivors of domestic violence, challenged youth, and others who have nowhere else to turn.
Follow us and support our initiative online by searching #HLBCommunities on social media.