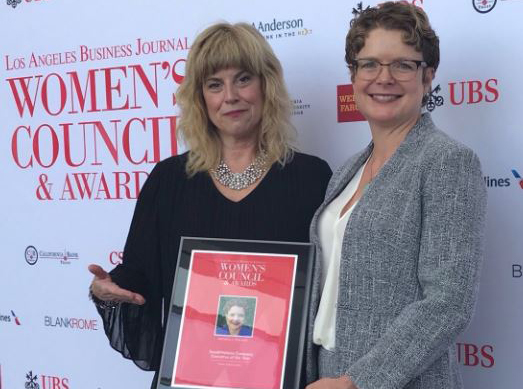 GHJ was a sponsor of the 2018 Women's Council hosted by the Los Angeles Business Journal (LABJ), which celebrates women business leaders and honors outstanding achievements in business by women throughout Los Angeles.
At the event, GHJ Chief Marketing Officer Mari-Anne Kehler moderated a discussion with top women business leaders centered on negotiating skills for women and knowing their worth. Her panel included Alma Derricks (Founder and Managing Partner, REV), Lina O'Connor (CFO, Tender Greens) and Grace Kangdani (Senior Vice President, Sr. Relationship Manager Team Leader Business Banking LA Metro, Bank of America Merrill Lynch).
Additionally, at the awards luncheon, LABJ recognized GHJ Nonprofit Partner Donella Wilson at the "Small/Midsize Company Executive of the Year."
The Firm is proud to be a sponsor of such a thought-provoking event that honors and celebrates the achievements of women.