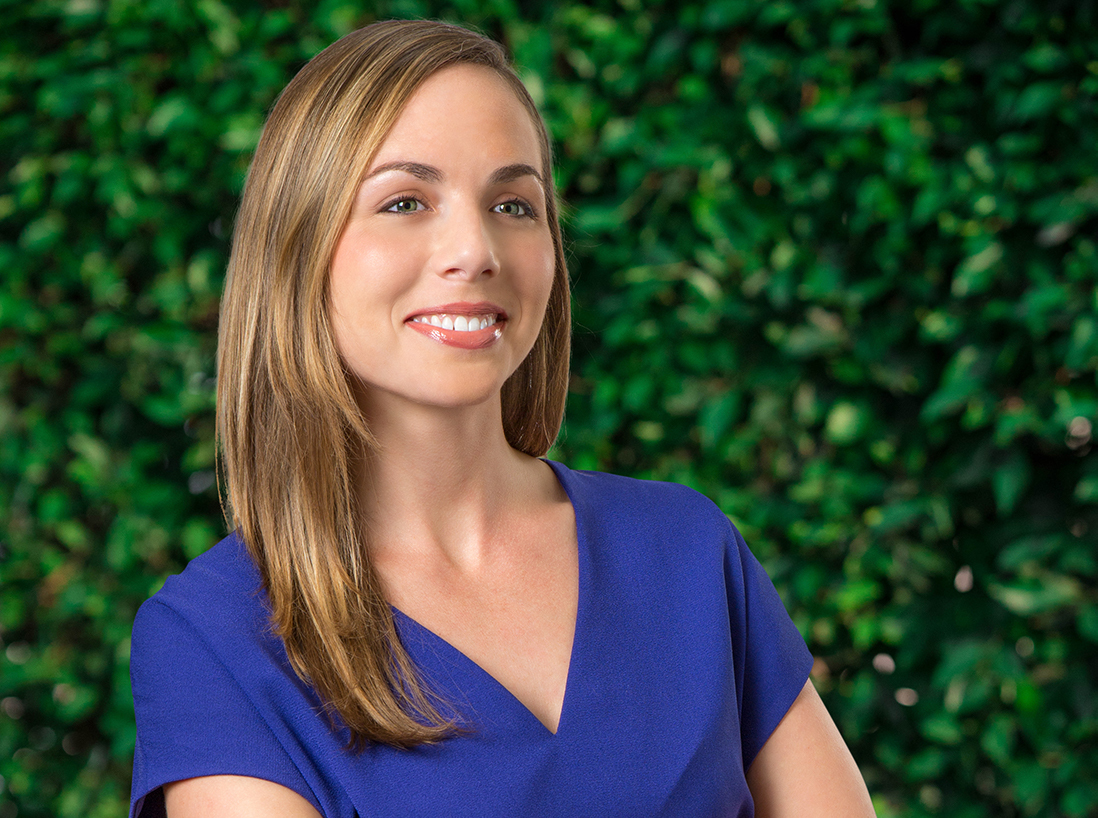 LOS ANGELES, CA April 29, 2019… GHJ (GHJ) Senior Manager Frances Ellington, DBA, CPA, won the CalCPA's 2019 "Women to Watch" Award in the Emerging Leader category.
On April 26, 2019, CalCPA brought together prominent industry professionals at their Women Leadership Forum in San Francisco to celebrate outstanding women who have made significant contributions in accounting. Each year, the Women to Watch Awards recognizes emerging and established female leaders who have made significant contributions to the profession and to the community.
"Frances is a trailblazer at GHJ," said GHJ Managing Partner Tom Barry. "Along with being a leader in our State and Local Tax Practice, she consistently takes on new challenges and has spearheaded several noteworthy Firm initiatives. She deserves this recognition, and we are proud to have her on our team and of all she continues to accomplish."
Dr. Ellington is the go-to technical specialist at GHJ on many state and local tax issues and is also a member of the Firm's Food and Beverage and Health and Wellness Practices along with assisting clients in other industries with their state and local tax needs. Dr. Ellington's strong technical skills, leadership within the Firm and community involvement, as well as her focus on delivering value to clients and mentorship of Firm members, made her an ideal match for this award. Dr. Ellington is not only a Woman to Watch but a woman who motivates and inspires other future leaders to #BeMore.
"I am honored to receive this recognition," Dr. Ellington said. "GHJ has helped me #BeMore as I grow professionally, and I look forward to continuing to mentor others to strive to #BeMore as well."
GHJ's dedication to supporting women is deeply rooted in the Firm's culture. Dr. Ellington's achievements are a reflection of the GHJ's commitment to grow great people and support its female professionals as they strive to #BeMore both for themselves and their clients.
…
About Frances Ellington
Frances Ellington, DBA, CPA, is a leader in the State and Local Tax Practice at GHJ with a focus on multistate income and franchise tax, indirect tax, and credits and incentives. Frances assists her clients on state and local tax issues related to tax audit controversy, nexus and reporting requirements, and various state tax planning initiatives. She has more than 10 years of state and local tax experience with Big Four and multinational corporations in Los Angeles and Charlotte, NC.
Prior to joining GHJ in 2016, Dr. Ellington worked for Fox Entertainment Group where she was part of the Leadership@Fox training program and founded a recognition program for Tax Department employees.
During her tenure at Deloitte Tax, LLP from 2009 to 2015, she completed three international rotations in the Hyderabad and New Delhi offices of the firm providing training and development to team members in India. Ellington also served on the Innovation Committee for the Los Angeles office of Deloitte Tax from 2014 to 2015 and attended the Career Windows Leadership Conference at Deloitte University for high-performing female employees in 2013.
Dr. Ellington's outside community involvement includes the "Principal for a Day" program of the Los Angeles Chamber of Commerce and serving as a career advocate for Fulfillment Fund Destination College. Previously, she also spent three years as a member of the Junior League of Los Angeles, where she served on the Public Affairs Committee and helped organize events such as "Day at City Hall" and "Community Leadership Forum." Additionally, Dr. Ellington served a two-year appointment on the City of Santa Monica Audit Subcommittee through June of 2017 where she consulted with the City internal and external auditors on activities of the City and made recommendations to the City Council on audit report findings.
Frances has a Bachelor of Science in Business Administration and a master's in Accounting from the University of North Carolina, Chapel Hill. She is currently a lecturer for the University of North Carolina's Master of Accounting program and has previously taught courses for UCLA Extension, Strafford Publications and The Knowledge Group. She graduated from the Doctorate of Business Administration program at Grenoble Ecole de Management based in Grenoble, France and Northridge, CA. Her research focuses on the volatility of state tax as it relates to income tax reporting methods.
…
About GHJ
Founded in 1953, GHJ is a Los Angeles-based accounting firm that specializes in nonprofit, food and beverage, entertainment and media and health and wellness companies. Recipient of the Los Angeles Chamber of Commerce 2018 Employee Champion For Life Work Harmony Award and named a "Best Places to Work" by the Los Angeles Business Journal eight times since 2008, GHJ is passionate about helping clients and its people #BeMore by focusing on building thriving businesses and creating a better future.
The firm works as a business advocate for its clients — providing personalized service and building long-term relationships to help position our clients for growth. Also ranked as a top-20 largest accounting firm on the Los Angeles Business Journal's Book of Lists, the firm has 14 partners and approximately 150 staff members that serve over 3,000 clients. The firm is a member of the American Institute of Certified Public Accountants (AICPA), the AICPA Governmental Audit Quality Center (GAQC), the California Society of CPAs and the California Association of Nonprofits (CalNonprofit).