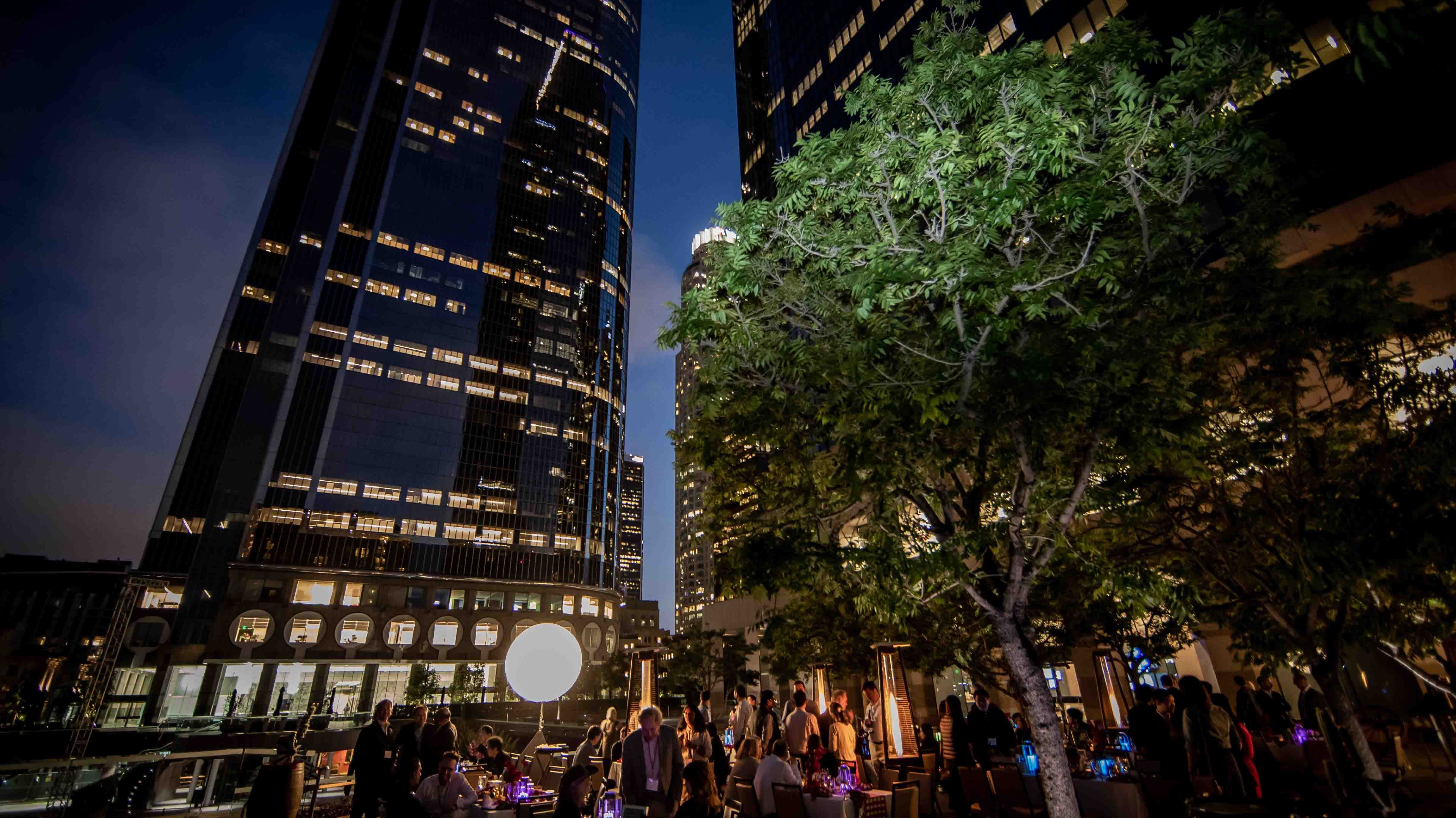 LOS ANGELES (June 16, 2020) – GHJ, a leading Los Angeles accounting firm, has won the 2020 Association for Accounting Marketing's Marketing Achievement Award for events with budgets over $25,000 for its 2019 HLB Asia Pacific Conference. The Marketing Achievement Awards annually recognize outstanding achievement in accounting marketing.
"I am humbled that our firm won this award," Managing Partner Tom Barry said. "The profession will continue to be challenged, but we have an outstanding team at GHJ, and I could not be prouder of the work they accomplished here."
Every summer, the Asia-Pacific members of HLB, the international accounting association GHJ (GHJ) is a member of, gather to discuss current trends in accounting and business opportunities in the Asia-Pacific region. As an independent member of HLB, GHJ hosted the 2019 HLB Asia Pacific Conference for the first time ever in the U.S.
The conference, themed "Together We Make It Happen: The Power of Cross-border Collaboration," welcomed more than 100 delegates from over 40 countries and presented the opportunity to foster collaboration and strengthen innovation between fellow HLB members and distinguished domestic and global speakers. With additional creative ways to build excitement from the GHJ Marketing Team, the event broke HLB records as the highest RSVPs for the conference to date.
"I'm absolutely thrilled and so proud of our entire GHJ and HLB teams," said GHJ Partner and Chief Marketing and Strategy Officer Mari-Anne Kehler. "A year of hard work, foresight and planning went into this event to explore innovative ways to connect with our audience."
The 2019 conference included panel discussions revolving around hot topics in the accounting sector, current economic trends and innovative business solutions. Members had the opportunity to hear insights on a variety of topics, including cybersecurity, Asian investment trends in the U.S., international tax updates, AI integration and more. Speakers from top HLB accounting and business advisory firms – including Shanghai ThinkBridge, HLB Mann Judd, Shinwoo Accounting Corporation, HLB Deals Advisory, Eide Bailly LLP, HLB Van Daal, Seiler LLP, Redpath and Company, WithumSmith+Brown and more – shared different perspectives and insights while members engaged in candid, yet informational, Q&As.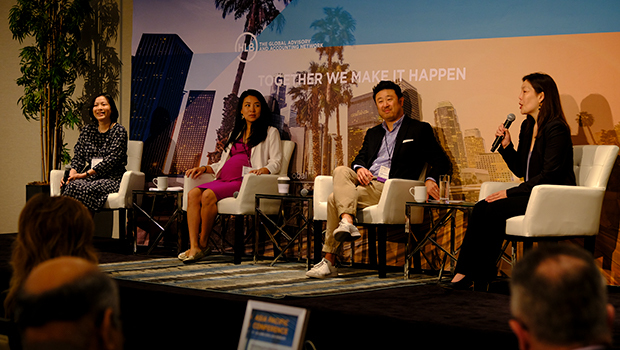 "It is an honor to team with top global professionals," Barry said. "We have the opportunity to collaborate with international and multi-state firms through our involvement in HLB, which allows us to provide a consistent, high-quality client experience — and I believe it is our commitment to our #BeMore culture that pushed us to create such a great conference that was, in turn, recognized by AAM."
During the conference delegates from the Asia-Pacific region, including representatives from California, China, Australia and India, as well as other parts of Asia, shared their different perspectives and insights, along with insights, guidance and updates from HLB leadership, such as HLB CEO Marco Donzelli. Top business leaders and government officials came to speak to attendees, including:
The conference also included numerous panels hosted by GHJ leaders, such as "Hollywood Deal Making Insiders," moderated by GHJ Principal Anita Wu. Other guest panelists included:
"Every day, accounting firms have the chance to work together to create innovation and employ technology to cultivate new opportunities across the globe," Barry said. "Our 2019 event was a platform for new business insights, fresh ideas and opportunities for networking and growth."
The Association for Accounting Marketing (AAM) is a national trade association and a one-of-a-kind network of marketing, business development and growth strategists. Formed in 1989, AAM is dedicated to promoting excellence and elevating the professional stature of marketing, business development and other practice growth professionals by directly impacting their development and careers through education, networking and thought leadership.
Twenty-three awards for marketing achievement were presented to accounting marketers on June 3, 2020 at a virtual awards ceremony held by AAM. Over 175 participants engaged in the event through pictures and videos utilizing a virtual backdrop, and the evening was full of celebratory congratulations to the winners shared through the online chat.
…
About GHJ
Founded in 1953, GHJ is a Los Angeles-based accounting firm that specializes in nonprofit, food and beverage, entertainment and media and health and wellness companies. Previous recipient of the Los Angeles Chamber of Commerce Employee Champion For Life Work Harmony Award and named a "Best Places to Work" by the Los Angeles Business Journal eight times since 2008, GHJ is passionate about helping clients and its people #BeMore by focusing on building thriving businesses and creating a better future.
The Firm works as a business advocate for its clients — providing personalized service and building long-term relationships to help position our clients for growth. Through its affiliation with HLB International, a global network of independent professional accounting firms and business advisers, the Firm is able to partner with other top firms across major cities throughout the U.S. and the world. GHJ' audit, tax and advisory teams leverage the HLB network to better serve its clients and give clients access to member firms in over 158 countries across the globe.
Also ranked as a top-20 largest accounting firm on the Los Angeles Business Journal's Book of Lists, the firm has 14 partners and more than 160 staff members that serve over 3,000 clients. The firm is a member of the American Institute of Certified Public Accountants.