Whether during a breach, in the post incident recovery or in the posturing required to deter and prevent attacks, our Cybersecurity Practice and affiliates support companies' internal teams by providing an external, expert and unbiased perspective. Many organizations may find themselves vulnerable to cybersecurity breaches. When a company discovers that a cybersecurity incident has occurred, it needs to find out what happened quickly and objectively while identifying and preserving evidence, as appropriate.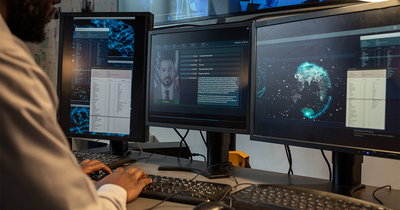 INCIDENT RESPONSE
Following a cybersecurity attack, a company needs quick, expert and unbiased answers. The GHJ Cyber Incident Response Team provides a rapid, tactical, single-incident investigation of the event, identifying the root cause and, more importantly, remedial considerations to address any deficiencies and reduce risk of recurrence.
THREAT ASSESSMENT
Our cybersecurity threat assessments include a variety of penetration testing options, including internal and external scans and targeted vulnerability assessments. Our assessments include a FICO score report for peer benchmarking and comparability, as well as internal and external scanning options with conclusions and actionable recommendations. We tailor our testing to your specific environment and critical assets and can focus on the specific threat model you face.
REAL-TIME MONITORING
When it comes to cybersecurity, an ounce of prevention is worth a pound of cure. Our real-time monitoring service means that industry experts are made aware of any suspicious activity as it occurs and can take preventative measures immediately. By monitoring real-time network activity and customizing for your environment, we take the headache out of cybersecurity, leaving you to run your technology for optimal business purposes. We offer regular collaboration and work with you to understand your operational demands and mitigate cybersecurity risk whilst keeping your technology function agile across your business.
Have you encountered a cybersecurity breach? Are you curious how your network looks from the outside? Reach out to us for a consultation.
An impartial report of the incident's impact
A holistic picture of what happened
Identification of potentially serious concealed risks
A cost-effective remedial plan