Eduardo Ambrosio (University of California Santa Barbara)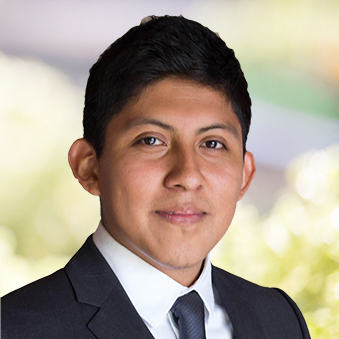 In today's ever-changing and fast-paced environment, it is becoming increasingly important for young professionals entering the workplace to seek employers that are committed to an employee's career and personal development. With an array of internship opportunities available to students, what made GHJ stand out to me was the company's culture and commitment to its people.

Hands-On Experience
Having the opportunity to get a hands-on experience working with GHJ's audit and tax departments was invaluable in helping me make my career decision. Both rotations offered distinct experiences. From traveling to client sites to performing fieldwork alongside the audit team to working through tax returns from beginning to end, I felt like I was performing duties of an actual staff-level associate. Being able to get a hands-on experience allowed me to submerse myself in the work but more importantly, in the firm culture. Because I was able to see what being a GHJ team member really meant, I was able say with complete confidence that this was the team I wanted to be a part of.

Flexible Environment
Given the often rigorous nature of public accounting, it was amazing to see the flexible work environment first-hand and how people were thriving because of it.
A flexible work environment means being able to have the freedom to work anytime, anywhere. It is having the ability to prioritize what is important to you, to meet the responsibilities you have in and outside of the workplace and to operate in a way that optimizes your time.
In a profession where work-life balance is often overlooked, it was reassuring to see during my internship the level of trust and responsibility GHJ bestowed upon every employee.

Culture of Giving Back
The GHJ Internship Program also offered a chance to experience how GHJ values giving back to the community via a community service day. One of the biggest take-away from my internship community service day experience was seeing the level of engagement and commitment to the community from every GHJ team member.

Mentorship Mindset
Perhaps most importantly, the mentorship experience exhibited across all levels at GHJ instilled confidence that everyone at the Firm is truly committed to each other's growth as professionals. My mentor relationship experience during my internship was very motivational.
The most beneficial aspect I found of having an associate staff-level mentor assigned was that I was able learn from someone who had recently been in my position. It was reassuring having someone whom I could go to with questions, having someone who had my best interest in mind and having someone make themselves available to me even after my internship was over.