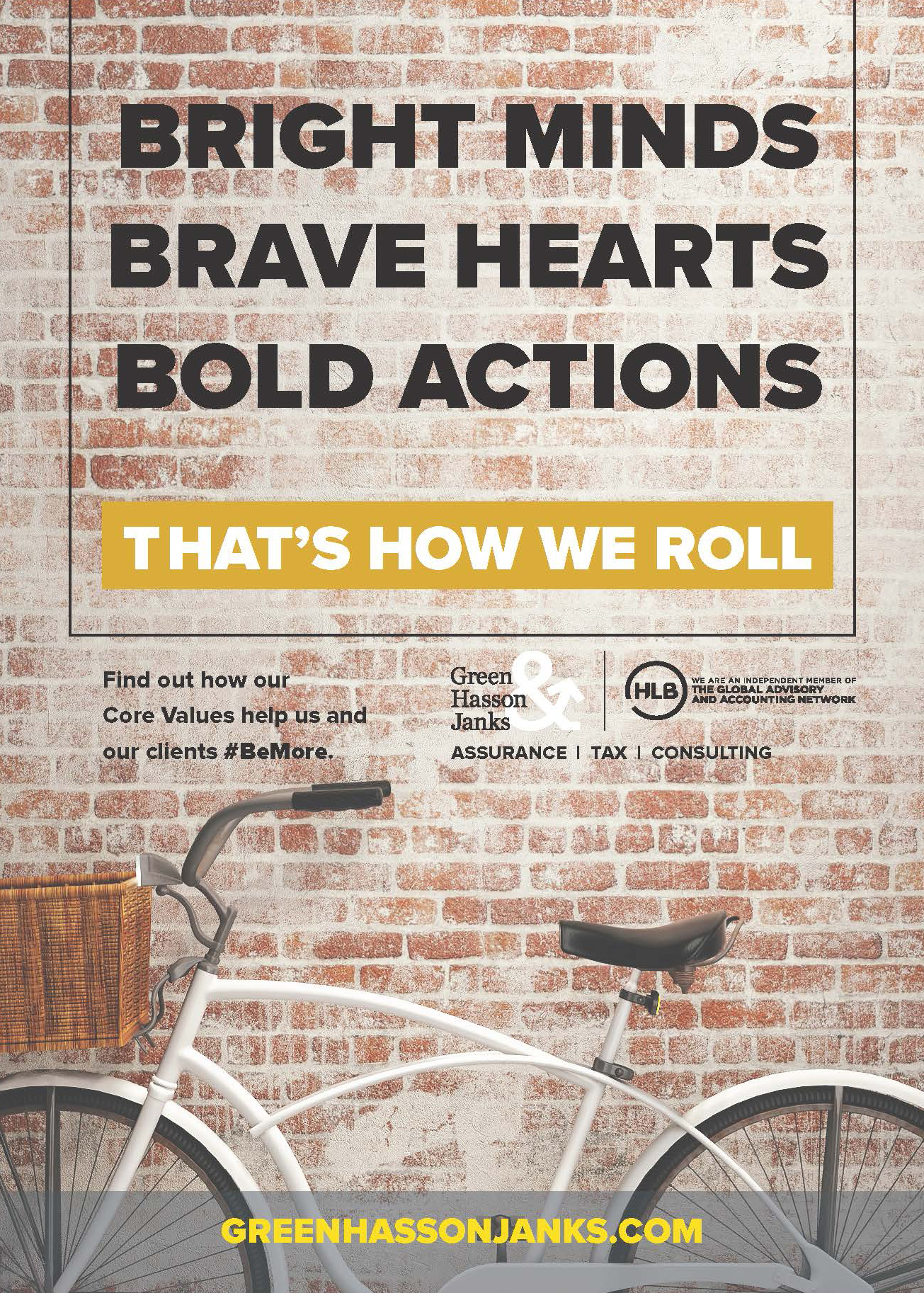 Even before I became managing partner in 2018, GHJ had been redefining how to articulate its values and culture. The partner group worked with individuals across all levels to build out our five-year vision and really dive into who we are and who we want to be as a firm.

Our Journey to Define Ourselves
This introspective journey led us to redefine our firm's culture to better reflect our goals for the future. And through it, we discovered a great deal about our guiding principles.
When I became managing partner, I was not only excited to build on the legacy of GHJ that had been created by those that had come before me, but I was also excited about the future of the firm and where we were going, especially the defining of our #BeMore culture.
As we continue to evolve, we realize that our core values needed to be refreshed to better align with our new vision for the firm. So this past year we set out to work on what those new core values should be.


What Makes GHJ Tick?
Our first step in the process was to determine what makes up GHJ's DNA, aka what qualities do our best and brightest have that we want everyone to emulate. After creating a list of ideal behaviors, we were able to really see what makes the core of GHJ's DNA and who we want our employees to be. That is how we came up with our new core values:
Bright Minds
Brave Hearts
Bold Actions


Bright Minds
GHJ is made up of diverse employees that work creatively and collectively to help our clients and each other #BeMore. We collaborate with clients, work as a team with each other and put the goals of the group above our personal interests. GHJ's employees impress me with their ability to provide diverse viewpoints and actively both solicit and provide input on a daily basis.


Brave Hearts
Our employees lead with integrity. They selflessly mentor each other as well as work with clients beyond a transactional level in order to establish meaningful relationships both inside and outside of the firm. They show empathy and respect the differences of others. GHJ prides itself on the compassion and caring nature of its employees. We are fun and easy to work with, and a large part of that is due to our brave hearts.


Bold Actions
At GHJ we work to stay one step ahead. Whether through innovation, curiosity or problem-solving skills, our employees are able to take a good idea and run with it. They embrace change and are always looking to learn and grow. It is this ability that makes us not only great accountants but also trusted advisors to many of our clients.


Looking to the Future
We are excited to take this next step in redefining who we are as a firm with the release of these new core values. While we will continue to evolve and change as we continue to grow, these values will help shape not only our current employees and what they are striving to be, but they will also shape who we hire in the future. We will continue to look to bring in top talent to serve our clients that will have Bright Minds, Brave Hearts and Bold Actions.