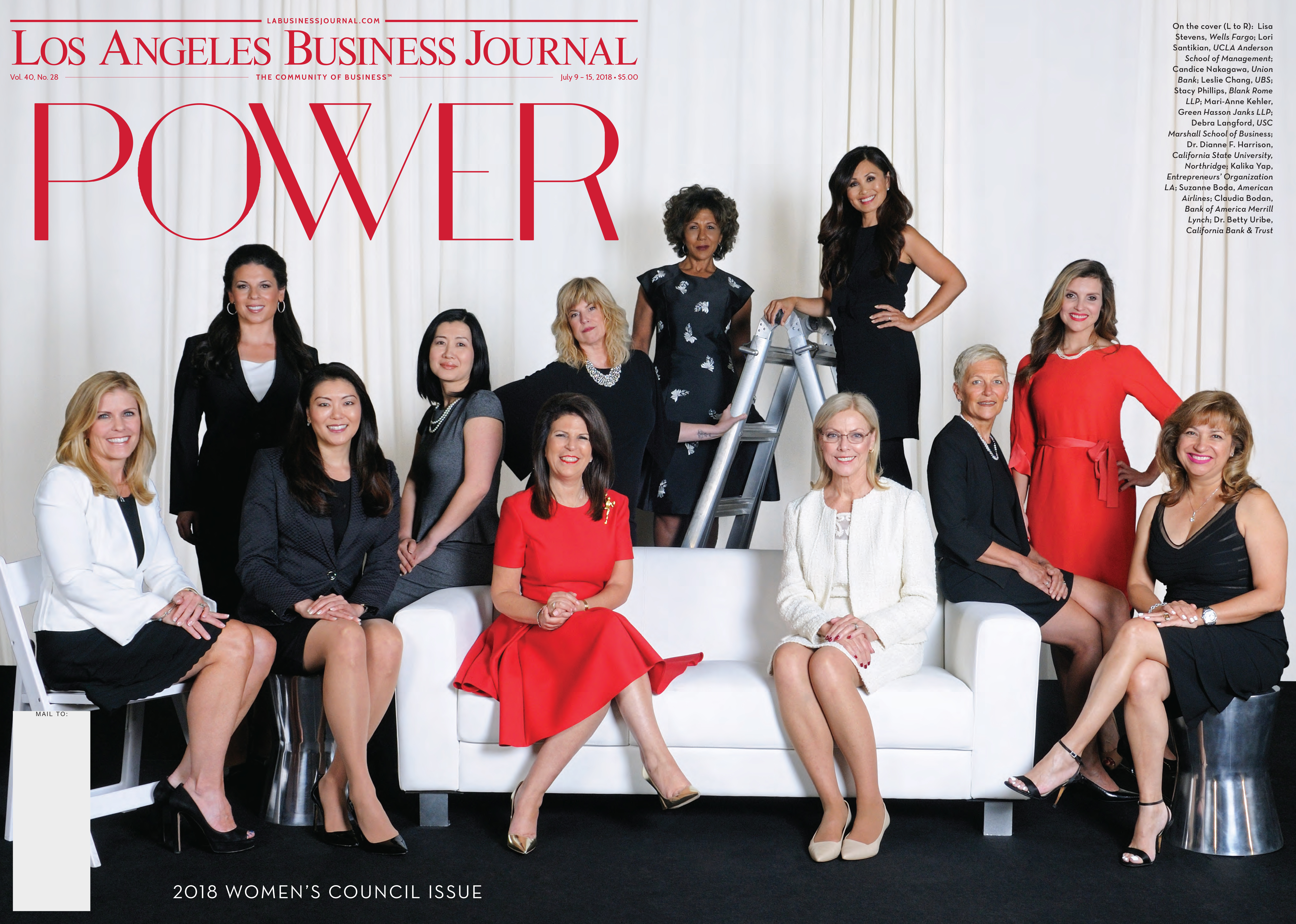 In modern day, women make up nearly 50 percent of the U.S. workforce (according the United States Department of Labor). And while women have come a long way in the fight for equality and equal pay, there is still a social paradigm shift that needs to occur in how women are viewed in the workplace by others, as well as how they view themselves, especially when it comes to salary negotiations.
This year, GHJ was once again a sponsor of the 2018 Los Angeles Business Journal Women's Council where discussions about how women can stand out and make sure they are getting the recognition (and salary!) they deserve was the focus of the day. These tips can help anyone in their next salary negotiation, whether at their current company or a new job.
Being Your Own Publicist
In one panel about working in male-dominated fields, speakers such as Karina Sternman, Partner at Greenberg Glusker, pushed attendees to speak up and learn how to sell not just their company or products but themselves. She explained that while women are often not use to "selling ourselves," we need to learn how to. While it has been shown that women tend to talk less about our achievements than men, it is important that we do in order to move up the corporate ladder.
On the same panel as Sternman, Ann Nin, Director and Human Resources Business Partner at UBS, emphasized the importance of speaking up about career aspirations. She pushed the point that people are not mind readers, and we cannot expect them to know what we are aiming for in our career. This concept also is true for expecting our supervisors or colleagues to know what we have accomplished. Women need to be comfortable with shouting our achievements and not expect others to magically "know" we brought in thousands in business or that we implemented a new technology that has improved our company operations.
While talking about one's own achievements might be difficult for some, finding a few colleagues you can use as wingmen/wingwomen (and vice versa) might be a useful tactic. Praising someone else sometimes can feel more naturally, and even personal branding expert Dorie Clark wrote in the Harvard Business Review about using this technique to get others to see your potential without coming off as bragging.
Figure Out Your Superpower
The idea of promoting your own worth was a subject that was not unique to just Nin and Sterman's panel, however. A panel led by GHJ Chief Marketing and Strategy Officer Mari-Anne Kehler focused on "Knowing Your Worth" and included and in-depth discussion on salary negotiations and promoting your achievements.
The panel discussed the idea of having a "personal board of directors" that you can use as a sounding board (as well as using them as your wingmen/wingwomen to help you brag about your achievements). They can help you with everything from practical advice on how to approach your superior for a raise to determining what your strengths are.
"Ask your personal board of directors what your 'superpower' is," explained panelist Alma Derricks, Founder and Managing Partner of REV. "Figure out what you know that others do not. You might take it for granted, but others do not know how to do it."
Derricks' pointed out that while you may not think of yourself as an expert in an area, you may possess knowledge others at your company do not, therefore making you an expert to them. Your personal board of directors can help you with establishing what that superpower is so you can lean into it.
"Usually your superpower is the thing that gives you energy," Kehler added. "The thing that excites you."
By finding your superpower and using it to brand yourself both inside your company and outside (on social media, through blogging, etc.), you can make yourself a valuable resource and push for more in your salary negotiations.
Show Me the Money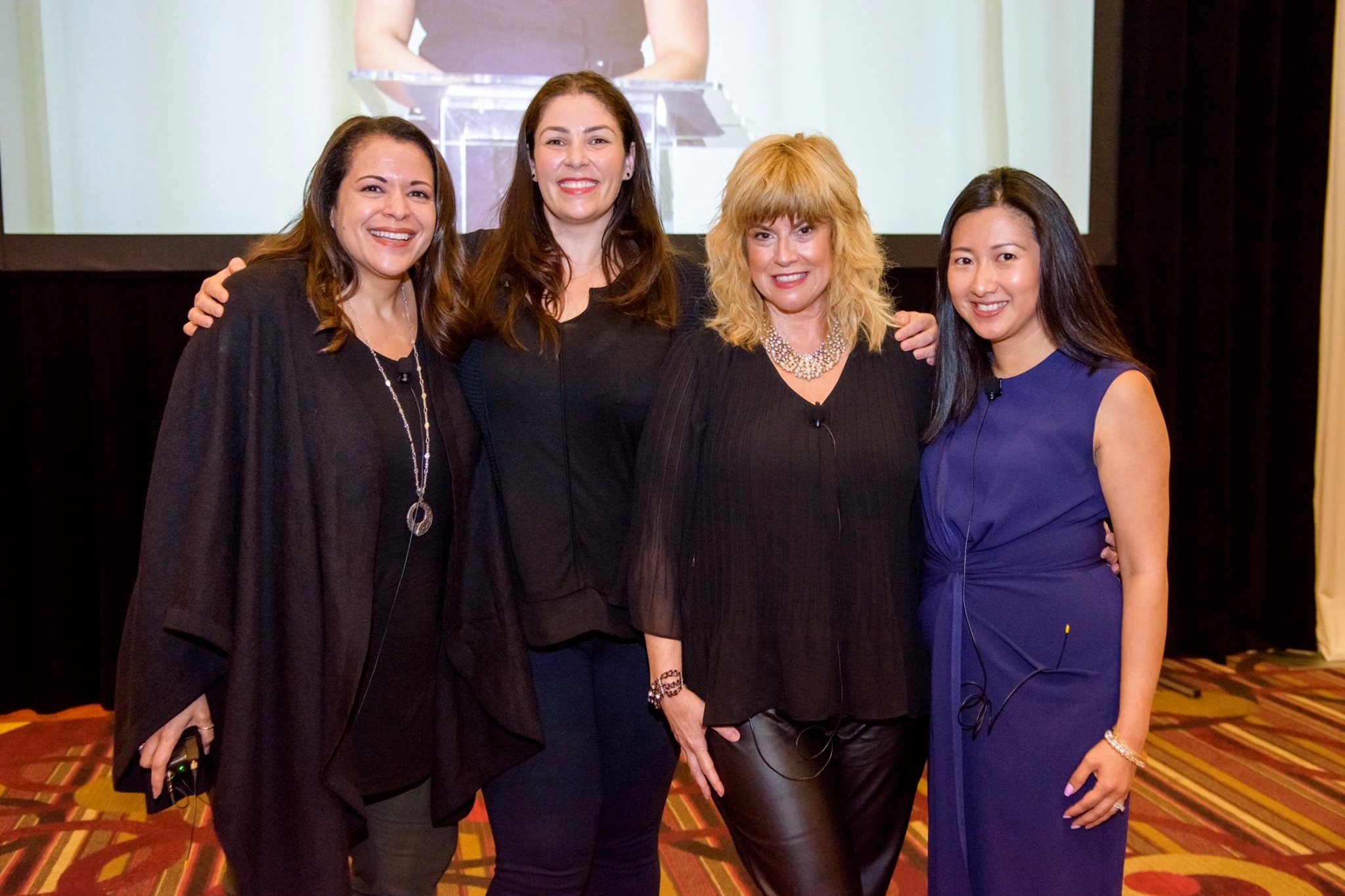 Panelist Lina O'Connor, Chief Financial Officer at Tender Greens, said women need to not be afraid to ask for more when negotiating.
"Ask for the sun and stars," O'Connor pushed. "And then be happy with just the sun."
Her point was a valid one. Times reported that studies show the average women sets her salary expectations at $14,000 lower than the average man. Women need to come into salary negotiations asking for the "sun and stars" even if they would be perfectly happy to settle for "just the sun." And also not be afraid to walk away if the company is not willing to give them what they know they are worth.
Do Your Research
One of the best things you can do prior to a salary negotiation is research.
"Know industry norms," said panelist Grace Kangdani, Senior Vice President of Commercial Banking at Back of America Merrill Lynch. "See benefits at other firms, do research and come to negotiations with that information.
O'Connor also stressed the importance of talking to others about your salary. While Millennials are more open to discussing salaries than any generation before with about a third of Millennials having shared their salary information with co-workers, there is still a stigma associated with it. During the panel, it was stressed that there is no way to know what industry standards are or what others in your field are making if you do not talk about it.
"Be comfortable talking about finances," O'Connor pushed. "Share information and be honest. It is important to get over the stigma of talking about money. Share your salary."
Looking Beyond the Dollar Sign
While looking at websites such as Glassdoor can be helpful in determining fair pay for the job you are aiming for, Derricks discussed how there is more to negotiations than just your salary. Benefits are a big part of the compensation package and can give you quite a bit of wiggle room if the company has a salary cap. Derricks explained that it is important to do your research and see what other people at the company get or what other similar companies do.
"You can ask to have Fridays off, work from home, go to conferences, get a career coach, go back to school," Derricks shared. "Asking for things from other pots can help increase the total compensation package when there is no room to increase your salary. Come to negotiations with a list."
Prove Your Worth
In addition to coming to negotiations with a preferred salary and list of benefits, Kangdani suggested having a list of your accomplishments. Kangdani explained that she keeps a spreadsheet that she regularly updates with a list of things she has accomplished, whether business she brought in or conferences she spoke at or classes she completed. This has the benefit of having facts to back up why she deserves a raise, a promotion or a new position.
"As you move up, you want to be known for different things," Kangdani expanded. "A list gives those supporting you [in your career] the ammunition to support you the way you want to be supported."
Providing a list of your accomplishment to your supervisor when asking for a higher salary or a promotion (or including on your resume when applying for a new job) supports your request for a better title/salary/benefits. Additionally, Kangdani pointed out that if you ever need a self-esteem boost, you can open the document and look at all the amazing things you have accomplished.
…
Overall, coming prepared to any negotiation is key. Knowing your worth and having a set amount you want to ask for (and know what the minimum is that you are willing to take) is vital to coming out with what you want. One thing that was pushed beyond anything else at LABJ's Women's Council was not being afraid to stand up and speak up. And of course, support your fellow women in their own careers!
"Find your posse," Kehler pushed. "Find your tribe."