LOS ANGELES, CA – February 27, 2018… GHJ' accounting network, HLB International, climbed to number 12 in the networks' ranking by the International Accounting Bulletin in their annual World Survey, an increase of 14 percent from 2016.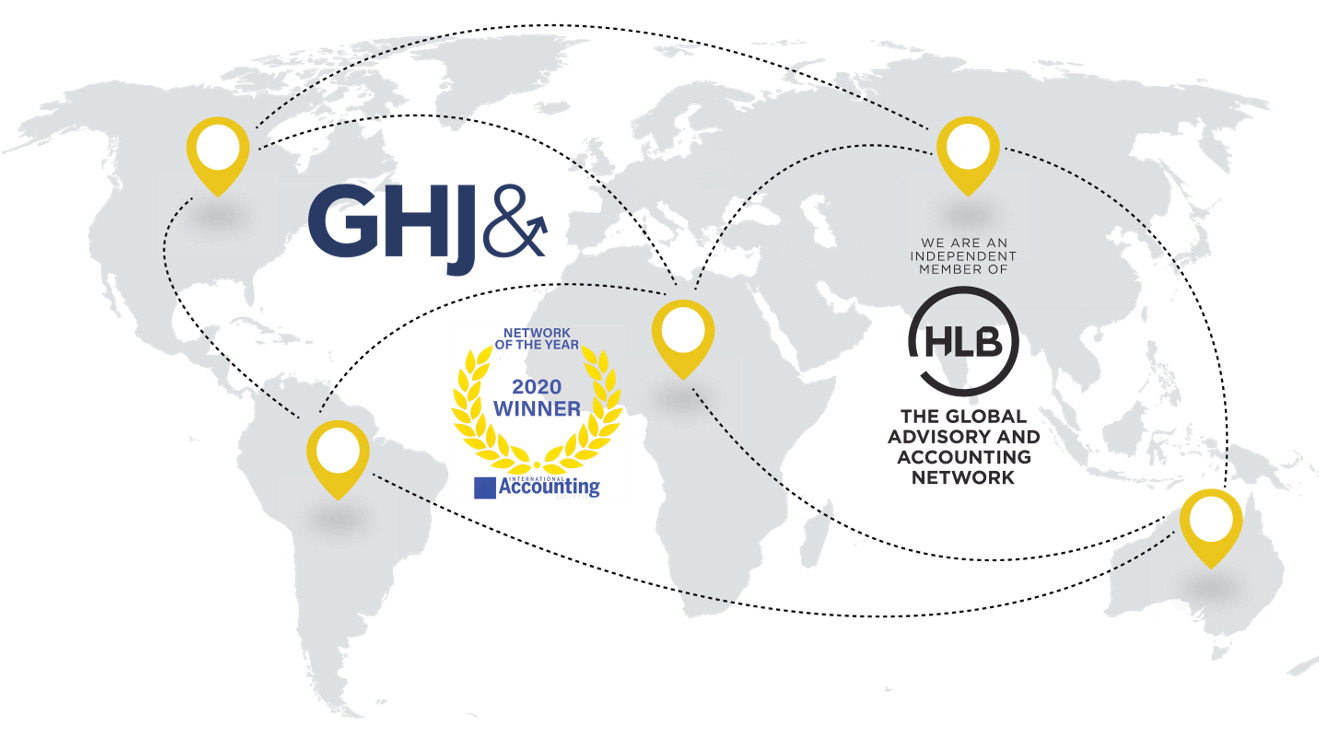 GHJ has been a member of HLB International, a worldwide network of independent accounting firms and business advisers, for more than 25 years. Formed in 1969, HLB International services clients through its member firms in 150 countries, their 25,000 staff including partners in 700 offices worldwide.
"I am extremely honored that HLB International is being recognized by the International Accounting Bulletin as being a significant global player in the accounting field," said GHJ Managing Partner Tom Barry. "We are proud to be a part of such a great organization along with having our previous managing partner, Leon Janks, serving as the HLB USA chairman, Partner Anant Patel serving as Global Chair of the HLB International Transaction Advisory Group and Chief Marketing and Strategy Officer Mari-Anne Kehler serving as an advisor for HLB's Marketing and Business Development Group."
Through GHJ' affiliation with HLB International, the Firm teams with other top talent at member firms and their resources across major cities throughout the United States and the world. GHJ' audit, tax and advisory teams leverage the HLB network to create the highest level client experiences. GHJ is the exclusive member firm of HLB International in Los Angeles County.
"Seeing HLB elevated to this level expands and deepens our accounting expertise and allows us to #BeMore for our clients," Barry expanded. "We are able to better provide the broadest portfolio of specialized services to those with national and international needs."
International Accounting Bulletin's World Survey is released each year and assesses how the global accounting sector has performed over the previous year, as well as exploring key trends that can be expected to emerge in the upcoming year.
…
About GHJ
Founded in 1953, GHJ is a Los Angeles-based accounting firm that specializes in nonprofit, food and beverage, entertainment and media and health and wellness companies. Recipient of the Los Angeles Chamber of Commerce's 2018 Employee Champion For Life Work Harmony Award and named a "Best Places to Work" by the Los Angeles Business Journal eight times since 2008, GHJ is passionate about helping clients and its people #BeMore by focusing on building thriving businesses and creating a better future.
The firm works as a business advocate for its clients — providing personalized service and building long-term relationships to help position our clients for growth. Also ranked as a top-20 largest accounting firm on the Los Angeles Business Journal's Book of Lists, the firm has 14 partners and approximately 150 staff members that serve over 3,000 clients. The firm is a member of the American Institute of Certified Public Accountants (AICPA), the AICPA Governmental Audit Quality Center (GAQC), the California Society of CPAs and the California Association of Nonprofits (CalNonprofit).