Effective January 2020, GHJ (GHJ) has appointed Satpal Nagpal to lead the Firm's Audit Practice. Nagpal, who joined the Firm in 2003, will transition into the role previously held by Partner Don Snyder.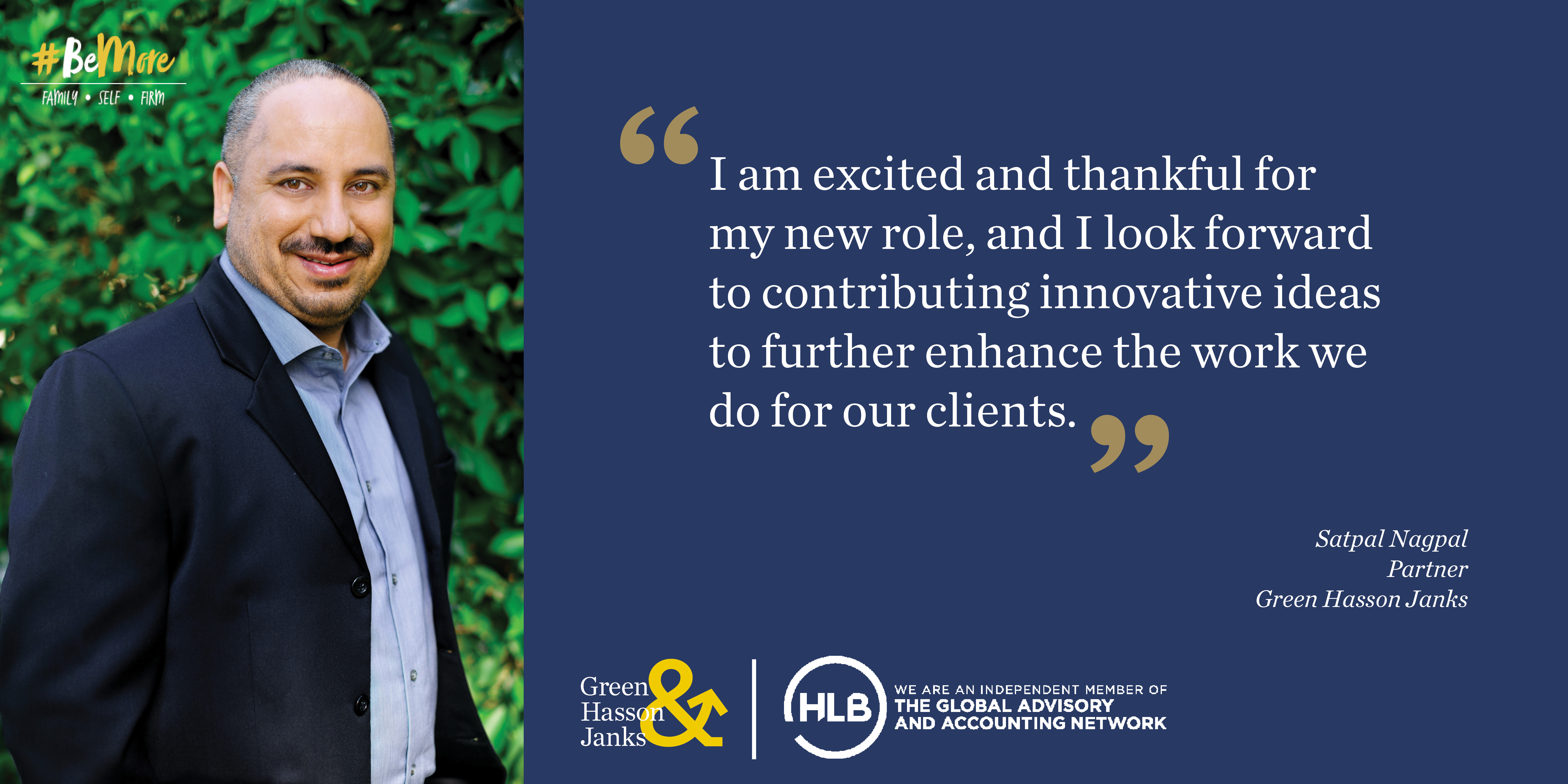 This celebrated succession comes on the heels of a rigorous strategic planning process by the partner group, which has a deep commitment to growing future leaders. Snyder will continue as a partner with the Firm and will focus on continuing to grow GHJ's Food and Beverage Practice as niche leader.
"We are thrilled to have Satpal step in to lead the Audit Practice," GHJ Managing Partner Tom Barry said. "Satpal's dedication and commitment to his clients and the Firm will help him take the practice to the next level. I am looking forward to seeing him step into this new role, and I have no doubt he will make meaningful contributions to growing the department."
Having Nagpal move into the role of leading the Audit Practice is just one more example of how GHJ is showing its commitment to growing great people by aligning its leadership to meet both talent and client demands. Nagpal's accounting and consulting experience is an asset to the Firm, and his passion for serving clients will contribute to GHJ's ongoing growth within the Audit Practice.
"I want to thank the partners for their leadership and support and for giving me this opportunity," Nagpal expressed. "I am excited and thankful for my new role, and I look forward to contributing innovative ideas to further enhance the work we do for our clients. Don has grown a practice that anyone would be proud to lead. His passion for mentorship is one of the primary reasons I'm now able to continue his legacy."
GHJ is committed to developing a diverse group of innovative leaders who are making a positive impact not only with clients but also within the community. The Firm's core values are leveraged as a living framework that fosters and cultivates its long-term relationships for future success and growth. GHJ's goal is to support and nurture its emerging leaders to best serve and strategically advise the Firm's clients.
…
About Satpal Nagpal
Nagpal is a CPA with more than 15 years of public accounting experience providing audit, accounting and general business consulting services. He is a key member of the Firm's Waste Management Group and the Nonprofit Practice. Nagpal's vast industry experience extends to recycling, distribution, real estate and home building, e-commerce and entertainment.
As an active member of his community, he is passionate about the education sector and serves on the board of Synergy Academies.
Nagpal graduated with a Bachelor of Commerce degree from the University of Mumbai, India. He has two graduate degrees; a Master of Commerce from the University of Mumbai, India and a master's in Business Administration from the University of Notre Dame. Nagpal is a member of the California Society of CPAs and the American Institute of Certified Public Accountants.
…
About GHJ
Founded in 1953, GHJ is a Los Angeles-based accounting firm that specializes in nonprofit, food and beverage, entertainment and media and health and wellness companies. Recipient of the Los Angeles Chamber of Commerce 2018 Employee Champion For Life Work Harmony Award and named a "Best Places to Work" by the Los Angeles Business Journal eight times since 2008, GHJ is passionate about helping clients and its people #BeMore by focusing on building thriving businesses and creating a better future.
The Firm works as a business advocate for its clients — providing personalized service and building long-term relationships to help position our clients for growth. Through its affiliation with HLB International, a global network of independent professional accounting firms and business advisers, the Firm is able to partner with other top firms across major cities throughout the U.S. and the world. GHJ' audit, tax and advisory teams leverage the HLB network to better serve its clients and give clients access to member firms in over 150 countries across the globe.
Also ranked as a top-20 largest accounting firm on the Los Angeles Business Journal's Book of Lists, the firm has 14 partners and approximately 150 staff members that serve over 3,000 clients. The firm is a member of the American Institute of Certified Public Accountants (AICPA), the AICPA Governmental Audit Quality Center (GAQC), the California Society of CPAs and the California Association of Nonprofits (CalNonprofit).