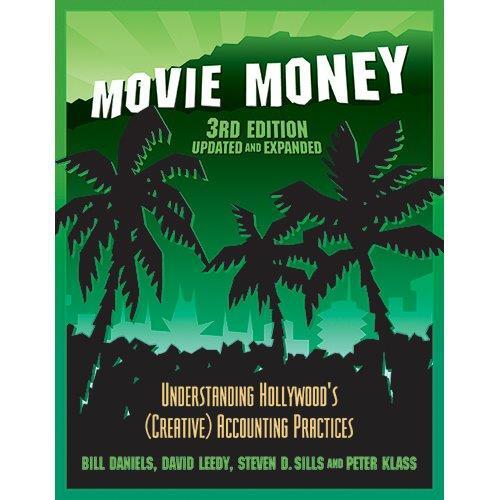 GHJ is pleased to announce Partner Steve Sills, Principal Peter Klass and Manager Tracy Liang as authors and contributors in the third edition of Movie Money: Understanding Hollywood's (creative) Accounting Practices.
Hollywood and COVID-19
The closure of movie theatres demonstrates the vast impact of the coronavirus outbreak on the film industry. The immediate impact has been to shift the release of new films from theatrical distribution to streaming platforms, such as Netflix, Disney+ and Hulu. Viewership on these streaming services as well as network, cable and pay television services has increased exponentially as more people are searching for entertainment while they are self-isolated.
Although the cessation of production and distribution of new product will cause writers, actors, directors and crafts people to forgo their salaries until production resumes, there will be an increase in the use of streaming platforms and TV watching. This increase in at-home entertainment will continue to generate revenues for distributors, profit participations (for select talent) and investors, as well as residuals for Guild Members. Movie Money provides insight into the arcane world of profit participations and discusses how streaming revenues impact reporting to the participants. Members of the entertainment industry, including talent and their representatives, will find these revenue sources a lifeline until the world returns to normal.
Book Background and History
Movie Money was originally published in 1998 authored by Bill Daniels, David Leedy and Steven Sills, followed by the second edition released in 2006. With its in-depth coverage of all aspects of the film industry's unique accounting practices, including a film's various revenue and cost components and the calculations of gross and net profits, Movie Money has been often used as a textbook in entertainment law classes.
Preparation for crafting the third edition began a few years ago. As the film industry evolved and changed in the past decade since the release of the second edition, it was time to update and expand the book to reflect all the key developments in the industry. The newly released third edition features original content from GHJ leaders.
Details on the Third Edition
Sills led the overall efforts of revising and updating every section of the book that examines the industry's various aspects of profit participation: from deal making practices to audits to negotiation tips and tricks.
Liang contributed a chapter that offers insight into the film industry landscape in China, the fastest growing international market. The chapter centered on film in China discusses key topics such as:
What are the unique aspects of film distribution in China?
How has the market dynamic contributed to challenges and opportunities in the Chinese film industry?
What are the implications for distributing foreign films in China?
The Future of New Media
Klass added a wealth of new material and unique perspectives on new media distribution encompassing digital streaming and downloading, which has become the most dynamic sector of the entertainment world.
New media (streaming technology, related streaming platforms and delivery devices), is a paradigm-shifting development for the way the movie business is being conducted. New media's impact on movie production and revenues has been revolutionary. The full repercussions for the future of movie release windows, viewership tracking, distribution optimization and, of course, profit participations are still unclear. As the distribution of content expands globally, different market strategies need to be considered for investment returns. Currently, this presents a range of unknowns. However, at this stage of new media's transformation of the marketplace, there are several identified trends that can guide decision-making.
This addition to Movie Money tracks the development of these trends and presents an informed prediction of what the future may hold for movie distribution. Many pressing questions about new media are addressed.
How are the streaming technologies classified for distribution purposes? What are the differences and potential risks in streaming revenue reporting on participation statements?
What is the potential impact of Premium Video-On-Demand and Subscription Video-On-Demand on theatrical releases and revenue?
What is the impact of new media distribution in relation to contracts and its participation deals for older content made before the dawn of streaming platforms? How do you protect your rights?
Get a Copy Today!
This new edition is a great resource for anyone who is interested in understanding the business and accounting side of the entertainment industry. The new book is now available for purchase on the publisher's website, SilmanJamesPress.com and on Amazon.com. The e-book version will be available soon.
If you would like to learn more about the new book please look out for an upcoming podcast with authors and keep up with entertainment industry developments, please contact the Participations Team at GHJ and subscribe to our Media Clips blog.