Excerpt from the GHJ Food and Beverage Whitepaper, Food Innovation: The Push and the Pull of Consumer Demand.
GHJ Marketing Manager Sarah Phelan recently sat down with Mari-Anne Kehler, GHJ Chief Marketing and Strategy Officer, to discuss social media and blogging in the food and beverage industry.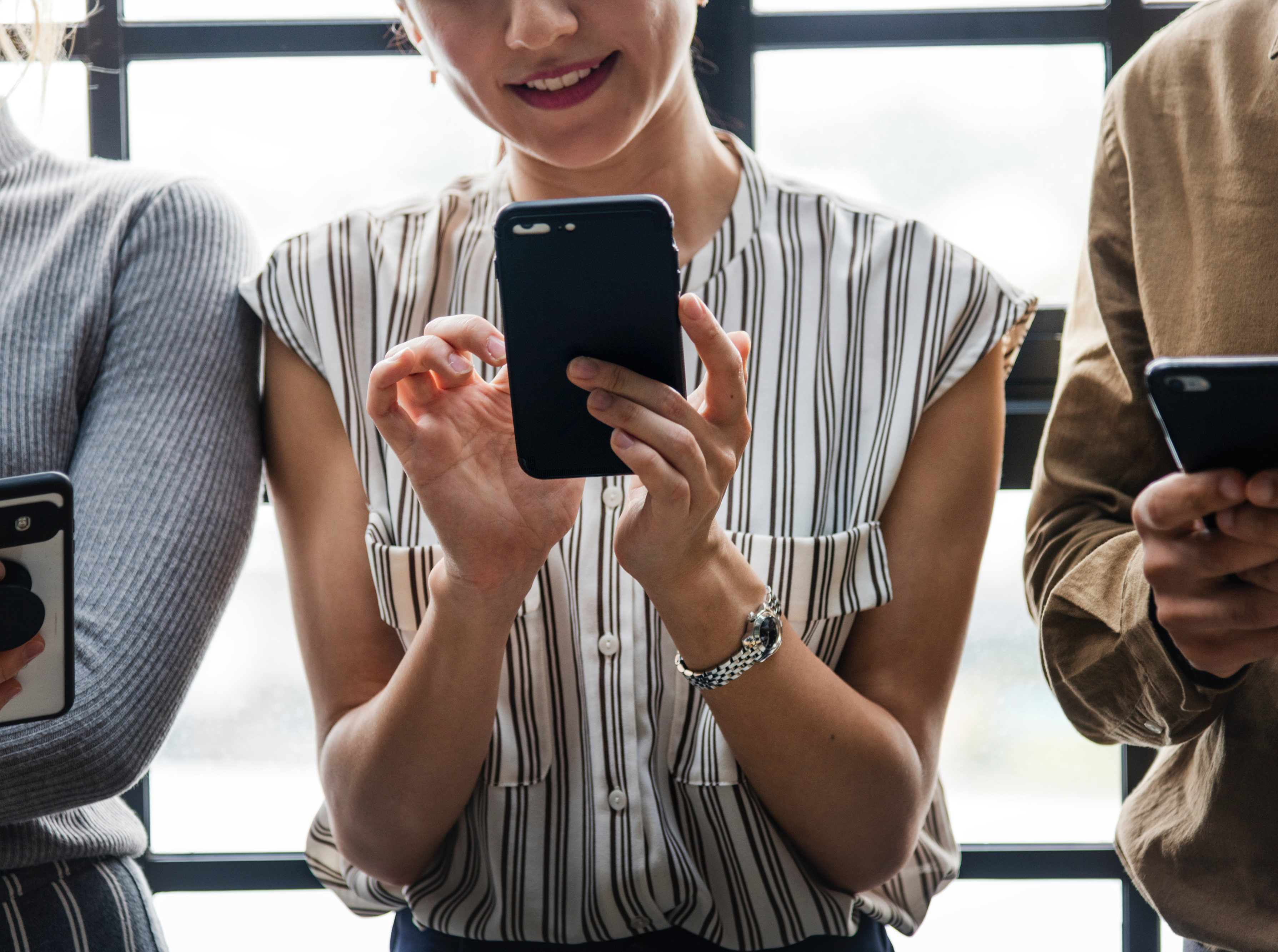 Sarah Phelan: Why should food and beverage companies have a social media presence and strategy?
Mari-Anne Kehler: It really is not an option to not have one anymore. Social media is how we have evolved to engage as a society — and now it is difficult to be taken seriously without it. There are 330 million Twitter users who send more than two billion tweets every single day, and 80 percent of customer issues and concerns are reported via Twitter. To not have Twitter that allows customers to have a voice could damage the relationship with the customer.
SP: That is very true. It is a ways of building loyalty by giving customers direct access and regular interactions to the brand. How else are food and beverage companies utilizing social media and what has been seen to work well?
MAK: Food is clearly such a visual experience. It is ready-made for Instagram and other social media platforms. Influencer marketing also works well, which is where someone with social media influence is paid to mention a product or dine at a restaurant. Coolhaus, which makes incredible ice cream cookie sandwiches, was launched at Coachella. They know their customer, and they creatively use influencer marketing — any celebrity who visits a Coolhaus truck gets their picture taken with the product and it goes right onto their social media. Product placement is a more subtle way to influence buyers. A great example of product placement is Eggo Waffles, which is an obsession for Eleven, the lead character on the television show Stranger Things. After the show launched Eggos saw sales soar.
SP: I have noticed that Coolhaus is very responsive to positive comments. I sent a tweet to them when enjoying their ice cream and got an immediate response myself. I also see consumers using Instagram and sharing their photos of delicious foods and beverages. They are engaged, and companies seem to be trying to get even more engagement through things like giveaways or discounts to customers that post positive Yelp reviews.
MAK: Absolutely. Many food companies also take advantage of "social good" messaging, where they tie their product or service to a cause or charity. It serves a bigger purpose because it defines who they are as an organization.
SP: Video posts are having more and more influence lately, too. Social media is moving in this area. The amount of shares on social media of video has grown exponentially, and Twitter's research shows that people who view videos on Twitter are 50 percent more likely to be aware of an advertiser's brand. So what ways do you think food and beverage companies can leverage social media to get off the ground?
MAK: This is an industry that really promotes entrepreneurship, more than many other industries. You can start a product and a company in your kitchen and end up as a major global brand. Social media is perfect for this because the cost parameters are significantly lower than any other kind of advertising or influence strategies. Small companies can innovate with the messaging and still afford it because getting access and building a message does not hinge on dollars as much.
SP: Can you give any examples of food and beverage companies with a successful social media presence? I see local companies like Tender Greens, Coolhaus and Three Weavers doing a remarkable job.

MAK: Yes, those companies are doing a great job. I also love what Wendy's is doing on Twitter. They have a funny, snarky tone and it gets attention. It has blown out their revenue. Just last year, Wendy's grew their Twitter following from 2.4 million followers to 2.8 million and grew their profit from $129.6 million to $194 million — a 49.7-percent rise! There is definitely a correlation. Moon Pies is another example — it was once considered a thing of the past, and now it is "hip" due to its innovative social media presence.
SP: Those are incredible numbers, speaking of which, what defines success for a social media strategy?

MAK: Data analytics are important for measuring things like shares, likes, reposts and follows. The underlying definition of success is about how much time they spend looking at your videos and on your site, as well as the ability to convert follows into sales. You have to measure that. SP: That is true. There are multiple levels to looking at when determining ROI on a social media strategy. What are the other challenges involved with creating and executing a successful social media strategy?

MAK: The biggest challenge is defining and understanding who your customer is and understanding how to have that conversation and keep the conversation alive. There is nothing worse than being passionate about a brand and not getting engaged back.
SP: It takes a certain level of resources, too. Companies need to be willing to dedicate the resources needed to post regularly and develop new content such as pictures, memes, video and even blogs that can be shared. How do you see blogs being used to engage consumers?

MAK: You can tell a story with blogs. It can be within one blog or over the course of a series of blogs. That is what helps define the brand and helps it become three-dimensional — it invites a conversation through comments. Guest bloggers are important, too, because they extend their brand to you.
SP: It is an automatic endorsement. Once customers are engaged on social media, how do food and beverage companies turn them into buyers?
MAK: There are three solid ways that come immediately to mind. First, soften the actual sell — social media works best when you let the customer help interpret and reinforce the brand. Second, have a point of view — consider aligning with causes you care about, and it can resonate
with the customer and end up as an effective secret ingredient. Third, monitor and measure the engagement so you can replicate what works and reaches people more profoundly and helps you engage with your customers.

SP: As you have said before, "a brand is not what you say you are; it is what the customer says you are." So what does the future hold for social media in the food and beverage industry? The technology will get better and better. For example, like augmented reality, your phone can sense where you are and notify multiple devices, which is a key concept of the "Internet of Things." If your phone knows you are near Tender Greens and it is lunchtime, it can push a reminder or a coupon. Technology can help you get people at the right time with the right message.
SP: Do innovative food and beverage companies have an advantage in the market?

MAK: Yes. They are more interested in disrupting the norms and less interested in what the competition is doing. Competitive information is important to track, but it does not always indicate how to innovate. We care so much about things like food, entertainment and nourishment. Those food and beverage companies that can tap into what matters to their customer and prompt that conversation are the ones that will move forward. With technology, the speed of change is so rapid that keeping up is a very difficult thing.
SP: What is the best way for food and beverage companies to get the word out to consumers about their innovation philosophies? MAK: Innovation is an outcome of listening. Your innovation is based on doing your homework, understanding the marketplace and responding to a need customers do not even know they have.
SP: So you should not be going out and saying, "I'm innovative!" but show it by constantly innovating and showing customers new things via social media. Customers will associate your brand with innovation. Apple is a great example. What types of consumers are likely to respond to an innovative food and beverage company?
MAK: Innovation crosses all demographics. We tend to think of youth when we think of innovation, but there is now a trend for older models and spokespeople. What is innovative is what catches our attention because it disrupts the norm. For food, it is such a personal and cultural part of our lives that it allows for brilliant storytelling. Different consumers will respond differently — it needs to speak to them.