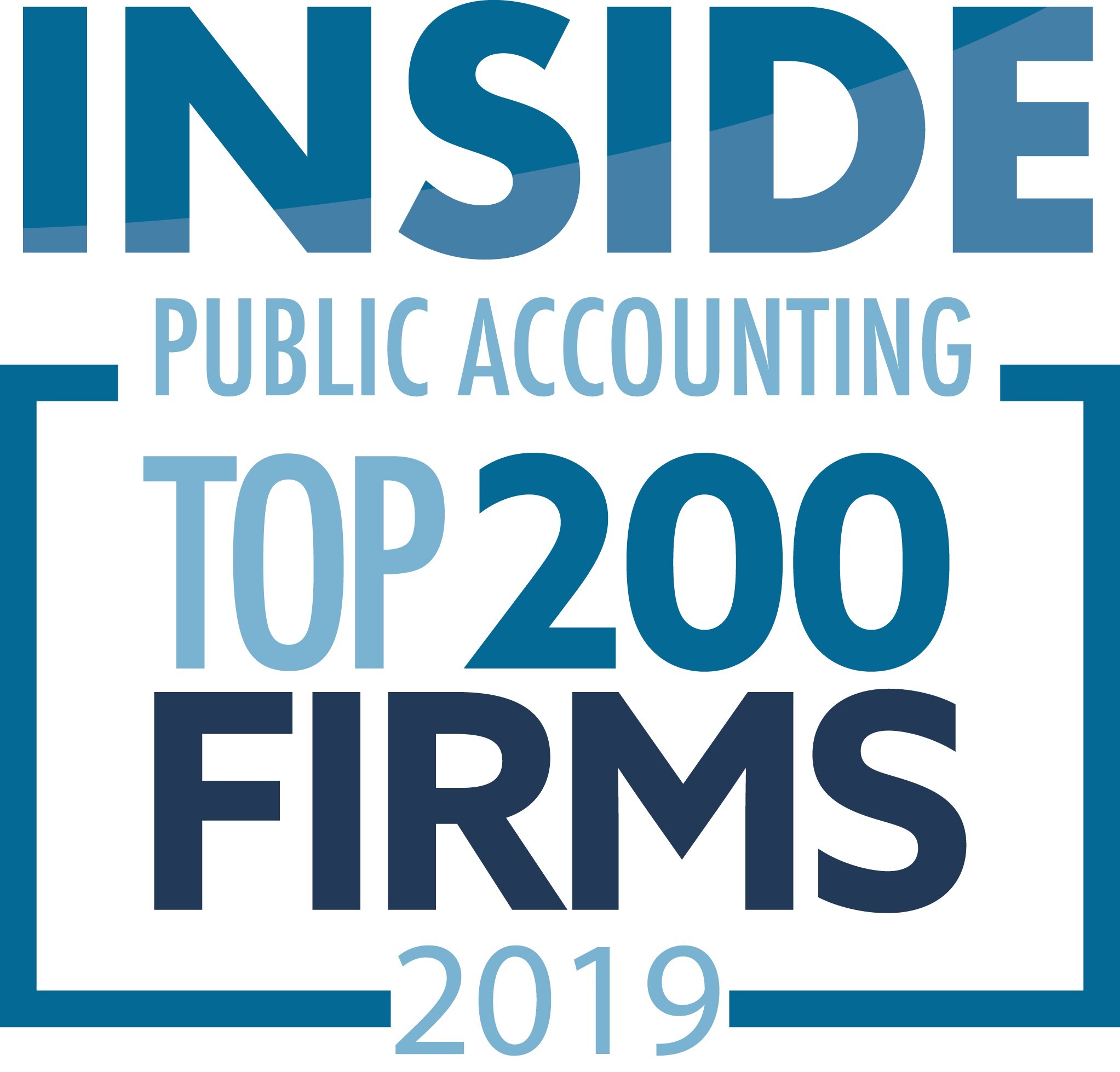 LOS ANGELES, CA (August 28, 2019) – Within a year, GHJ' ranking increased from 120th to 113th on INSIDE Public Accounting's list of the "Top 200 Largest Accounting Firms in the U.S."
"It is extraordinary to see how much our firm has grown as a result of our business development initiatives and dedication to attract and retain top talent," said Tom Barry, Managing Partner of GHJ. "I am proud to have us recognized and ranked so highly again on a national level."
This definitive list, which is IPA's 29th annual ranking of the largest accounting firms in the nation, was developed by gathering information from more than 500 firms that completed IPA's Survey and Analysis of Firms.
The IPA survey and benchmarking report is the gold standard within the profession. Many professional associations also aided in the search for firms to add to the list, which is published annually. Annually more than 500 accounting firms across North America complete the in-depth financial and operational survey. The data is then used to compile the annual ranking of the nation's largest accounting firms, which is unveiled in August of each year.
"This honor is a reflection of our commitment to our #BeMore culture and how having a balanced life allows us to bring our best to our clients," Barry explained. "Our firm is committed to our core values, especially our dedication to growing great people so we can position our clients for future success and growth."
GHJ' has put considerable effort into cultivating and implementing workforce diversity to better serve its community and clients. Through expanding its alternative hiring practice with programs such as participation in "The Mom Project" and hiring remote talent, along with its emphasis on work anytime/anywhere and the addition of non-traditional talent, GHJ has significantly deepened its talent pool in the past year.
"Our firm is on a growth trajectory, and we are looking forward to finding new ways to meet our clients' needs," Barry said. "We are looking forward to continued growth as we expand our service offerings."
To see the full list or learn more about the IPA Top 200, visit http://insidepublicaccounting.com/newsletters/ipa-100-ipa-200-ipa-300/
...
About GHJ
Founded in 1953, GHJ is a Los Angeles-based accounting firm that specializes in nonprofit, food and beverage, entertainment and media and health and wellness companies. Recipient of the Los Angeles Chamber of Commerce 2018 Employee Champion For Life Work Harmony Award and named a "Best Places to Work" by the Los Angeles Business Journal eight times since 2008, GHJ is passionate about helping clients and its people #BeMore by focusing on building thriving businesses and creating a better future.
The firm works as a business advocate for its clients — providing personalized service and building long-term relationships to help position our clients for growth. Also ranked as a top-20 largest accounting firm on the Los Angeles Business Journal's Book of Lists, the firm has 14 partners and approximately 150 staff members that serve over 3,000 clients. The firm is a member of the American Institute of Certified Public Accountants (AICPA), the AICPA Governmental Audit Quality Center (GAQC), the California Society of CPAs and the California Association of Nonprofits (CalNonprofit).