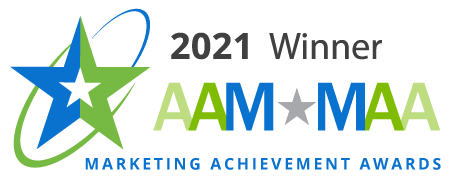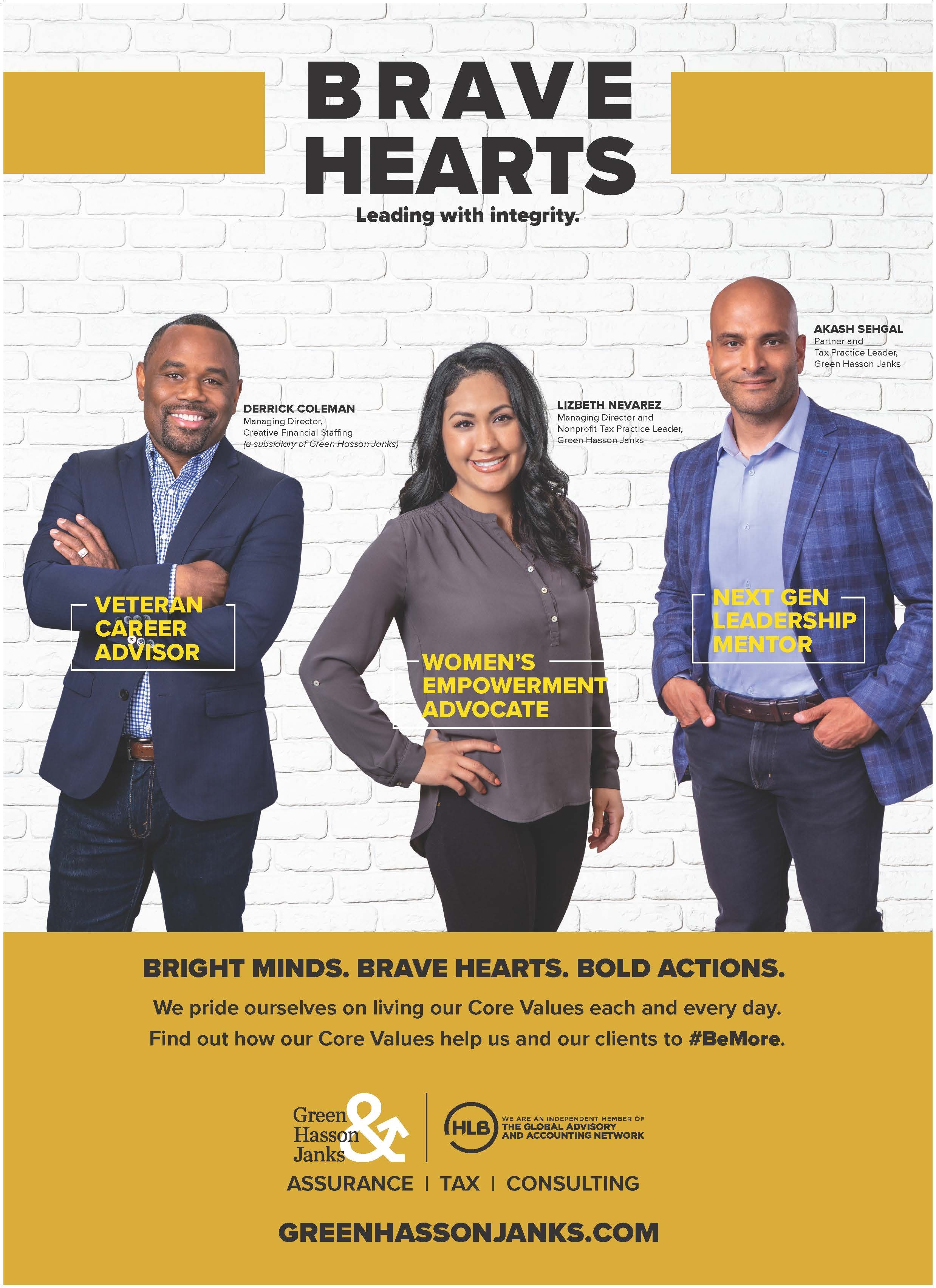 LOS ANGELES, CA (June 2, 2021) – GHJ, a leading accounting and advisory firm, has won the Association for Accounting Marketing's (AAM) 2021 Marketing Achievement Award for its 2020 advertising print campaign. The Marketing Achievement Awards annually recognize outstanding achievement in accounting marketing, and they are awarded to firms finding the best, most innovative ways to connect with their clients and prospects. Last year, GHJ was recognized by AAM for events with budgets over $25,000 for its 2019 HLB Asia Pacific Conference.
Presented on May 24 at AAM's annual summit, the Marketing Achievement Awards featured multiple categories that were judged by professionals in marketing, advertising, communications and professional services. These judges reviewed nearly 100 entries from firms throughout the U.S. Winning entries were recognized for their vision, strategic project execution and measurable results.
"It is an honor to be recognized by a prestigious organization like AAM," said GHJ Marketing and Business Development Director Jennifer Sullivan. "I am so proud of the marketing team's hard work to develop a campaign that demonstrated GHJ's core values and commitment to client excellence."
BRIGHT MINDS, BRAVE HEARTS AND BOLD ACTIONS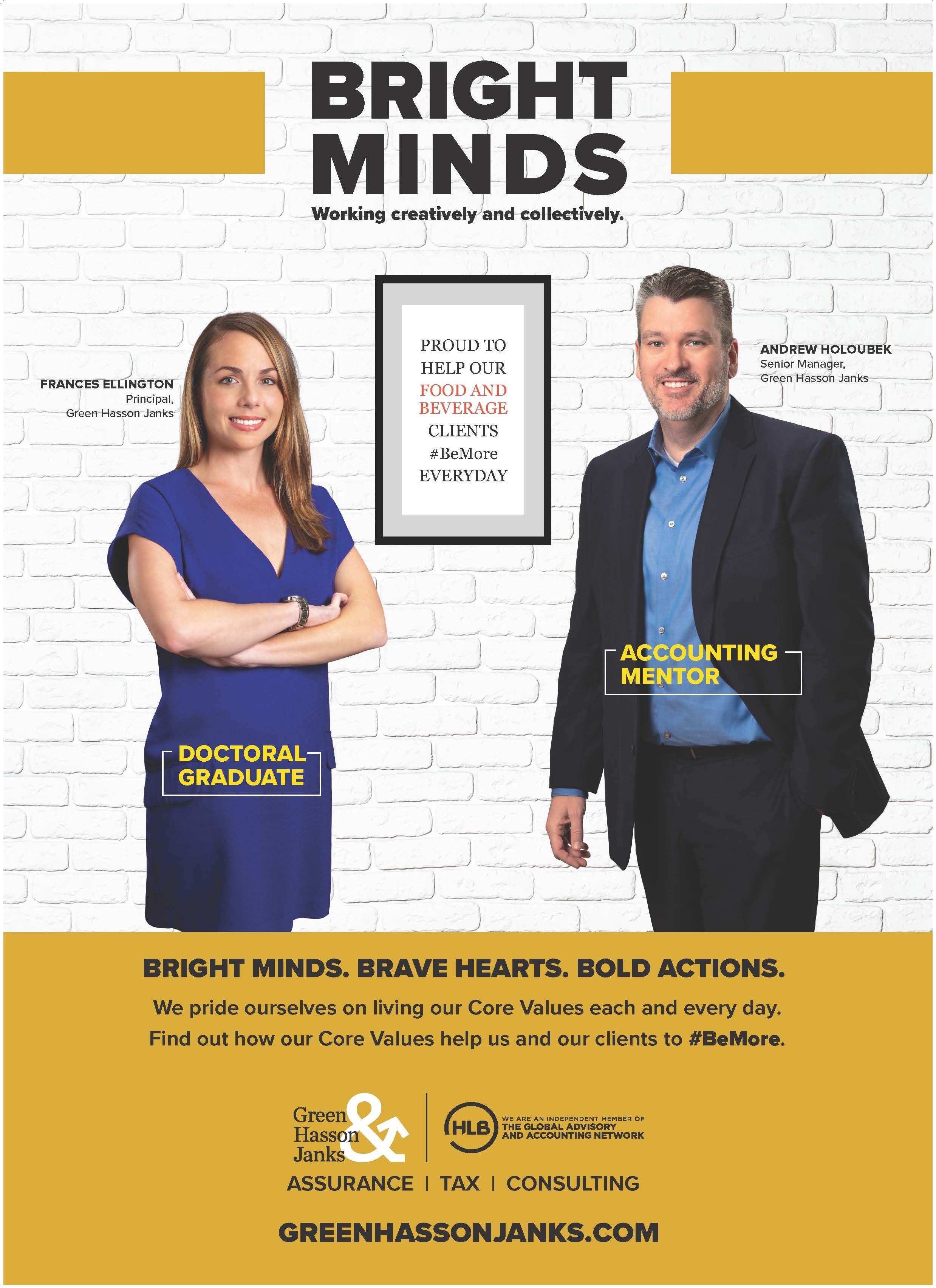 In 2020, GHJ refreshed its core values to better align with the Firm's culture and vision. These new values reflect what make up the Firm's DNA and what its employees represent: bright minds, brave hearts and bold actions.
Following the refresh of the Firm's core values, GHJ used its 2020 advertising campaign to highlight them, its culture and what differentiates it from competitors. GHJ is as focused as ever on providing an exceptional client experience, and its core values underscore the pride and passion employees have in the Firm's business. Also, fundamental to the Firm's identity is its emphasis on diversity, equity and inclusion.
"As part of our ad campaign, we made a point of showcasing the large diversity within our firm," said GHJ Partner and Chief Strategy Officer Mari-Anne Kehler. "We come from diverse backgrounds, countries, races and ethnicities, and we serve a diverse group of clients. It is important to represent that in our advertising."
ABOUT THE CAMPAIGN
To highlight the Firm's values and amazing people, GHJ launched an advertising campaign leveraging its core values as part of the key messaging strategy. The campaign featured one core value in each ad, a diverse cross-section of GHJ employees and examples of how they each exemplify that core value:
Bright Minds: Showcased GHJ employees who find creative solutions to problems and help both clients and those in the community #BeMore through their service and partnership
Brave Hearts: Highlighted how GHJ employees lead with integrity. Selected employees model this core value not only in their work at GHJ but also in their community through volunteering, mentoring and board membership
Bold Actions: Demonstrated how GHJ stays one step ahead. Selected employees are at the top of their game and their field
"These ads truly reflect who our firm is and what it is like to work with us both as an employee and as a client," Managing Partner Tom Barry said. "We are incredibly grateful to have such amazing talent across our firm, and their work continues to push the envelope and redefine what it means to be an accounting firm."
…
About GHJ
GHJ is an accounting and advisory firm that specializes in nonprofit, food and beverage, entertainment and media and health and wellness companies. Previous recipient of the Los Angeles Chamber of Commerce Employee Champion For Life Work Harmony Award and named a "Best Places to Work" by the Los Angeles Business Journal eight times since 2008, GHJ is passionate about helping clients and its people #BeMore by focusing on building thriving businesses and creating a better future.
GHJ works as a business advocate for its clients — providing personalized service and building long-term relationships to help position our clients for growth. Through its affiliation with HLB International, a global network of independent professional accounting firms and business advisers, GHJ is able to partner with other top firms across major cities throughout the U.S. and the world. GHJ's audit, tax and advisory teams leverage the HLB network to better serve its clients and give clients access to member firms in over 158 countries across the globe and over 775 offices worldwide.
Also ranked as a top-20 largest accounting firm on the Los Angeles Business Journal's Book of Lists, GHJ has 15 partners and more than 160 staff members that serve over 3,000 clients. GHJ is a member of the American Institute of Certified Public Accountants (AICPA), the AICPA Governmental Audit Quality Center (GAQC), the California Society of CPAs and the California Association of Nonprofits (CalNonprofit).
###